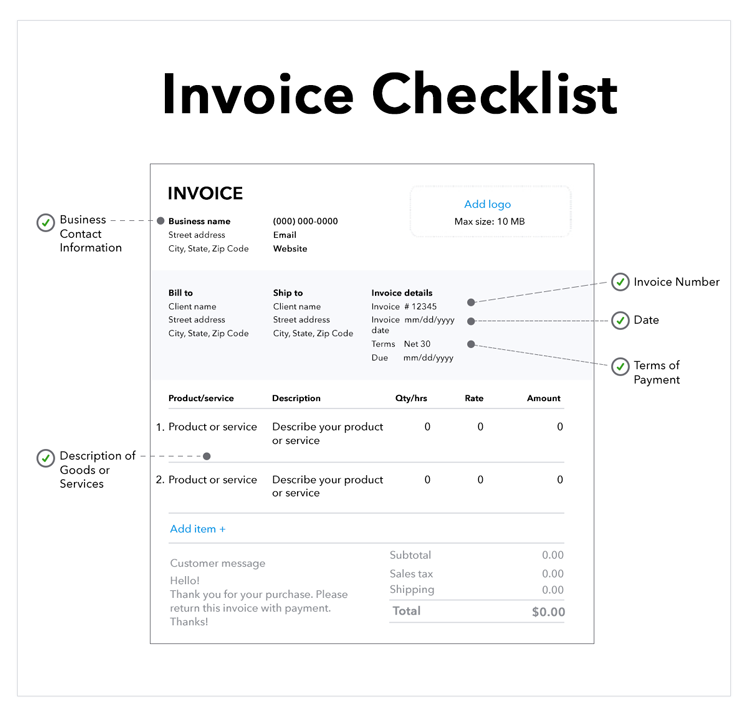 Creating a business invoice is not a difficult thing. However, an appropriately crafted business invoice must have a few crucial elements. Without those elements, invoices will become non-professional. If you do not want to create a negative impression among the clients, you should know the art of making perfect business invoices.
Moreover, omitting a few essential elements can make your invoices erroneous. An error in creating business invoices will lead to hefty penalties. For avoiding such penalties, one should know how to write an invoice. In the following section, you can find some essential elements of a business invoice.
An Invoice Should Have a Date

An invoice without a date is not valid. Thus, you must add a date to your business invoice. Typically, invoices mention the date at the top right-hand corner of the layout. However, different businesses have unique invoice formats these days. Online invoice crafting tools also include various formats. According to the formats, the position of the date on the invoices may vary.
Business Name and Logo
If you want your invoices to look professional, you should include the business logo and name. The inclusion of a business logo helps clients to recognize your company's invoices easily. Your clients may deal with many invoices, and thus they should not find any difficulty finding the invoices from your company. A professional invoice also gives confidence to clients to make the payment.
Invoice Number
Every invoice generated by your company should have a unique number. Nevertheless, invoices must get generated with correct serial numbers. For this reason, businesses invest in invoice generator software. Monite is a cloud-based invoice creator tool. Using this cloud-based online invoice generator can fetch convenience for the business in this regard. Failing to maintain a proper numbering system for the invoices will lead to hefty penalties.
Business Contact Information
Make sure that your business invoices come with contact details. Ideally, the invoice should include a phone number, email, address, and other contact details. Before making payments, clients may have some queries. If they do not find contact information, the payment will get delayed. So, including contact information is essential in a professional business invoice.
Description of Products and Quantities
One should know how to write an invoice. For creating a professional invoice, businesses must mention details about the products on the invoices. Brief information about the products is perfect. Ensure that the product descriptions are not too long, as long descriptions will make the invoices lengthy.
Along with small descriptions of the products, the invoice should also have a column for quantities of the products. Having a separate column for the number of quantities sold to the customer will make the invoices well-organized.
Click to Pay Button
Sending online invoices is easier for businesses. You do not have to print the paper and send the printed invoice to your client's office. You can send an online invoice in a few seconds to the email address of your client. Click to pay button is an essential element of an online invoice. Having such a button will help clients to make online payments easily.