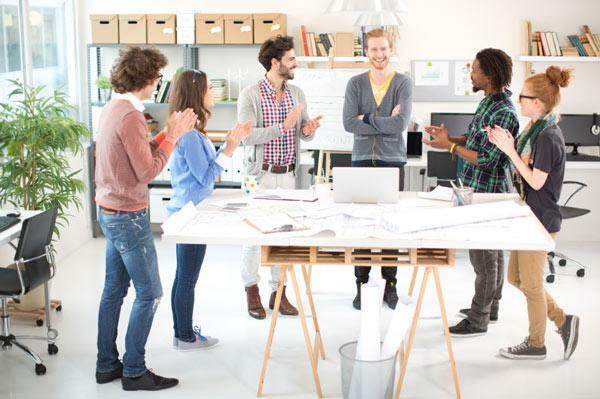 I like being first, and not in the way you think. I enjoy a little healthy competition but what I really enjoy is being first to dive into new ventures. If you look at my background, you can see I have worked at some pretty disparate companies in diverse industries from non-profits to early stage startups to pre-IPO Global businesses. I have never shied away from a challenge, whether it was moving from my hometown of Moscow to work in Tunisia or to settle in Berlin, to starting my own company and going through all the growth pains and challenges.
My driving force is the words that get me out of bed every morning: Be Bold. The kind of boldness that compels me to take that leap of faith into a new venture. The kind of boldness that helps me to ask questions like, "how can I make this a little bit better."
I enjoy learning and growing and the perfect fit for me has always been companies with a strong growth mindset, a forward-thinking vision, bright and talented team members and most importantly a culture of respect where everyone is seen and heard. Unfortunately, some companies may start out that way, but lose sight of these things along the way.
That brings me to my current position. At the end of 2020, with my last opportunity drying up due to the pandemic and a failed IPO, I looked to launching something of my own. I had done it before, why not do it again? This time it was a little more complicated because I was looking to set up my new venture in Germany. There were so many tools and software to navigate, it seemed overwhelming to just get a bank account set up much less get invoicing, expenses and accounting and other services all in one place. That was when I ran into Ivan Maryasin, whom I had met back in 2017. I told him about my frustrations with starting a business from scratch, and he told me that he was building a tool that would do just that. This was serendipitous because he was also looking for pre-beta testers. I jumped at the chance to try out this tool and was one of the first customers to start using this product. I liked the product and the company's growth-minded culture so much, I ended up joining the team.
Now with Monite, I get to do what I love to do and influence the culture of mutual respect and also learn all about fintech. Yes, it is another industry, but I consider myself a life-long learner and I must be learning something new to feel like I am progressing in life. This scratches that itch to take a look at an established industry and be able to find ways to make things a little bit better, a little bit bolder, a little bit faster, and a little bit more efficient everyday.
We will eventually face a new world of work post-Covid, and I know that some of you are considering making a change. I say be bold. Look as this as a reset for you to find a new path, whether it is with your current job or a new one, or maybe starting that company you were thinking about. You have the opportunity to make your life and your career just a little bit better every day.