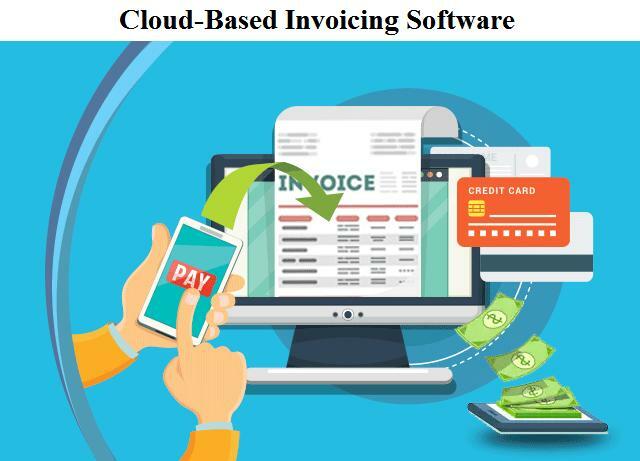 Every business wants to reduce expenses by adopting cutting-edge technologies. For many businesses, the invoice management process is old-fashioned. Having invoicing software is not enough to streamline the invoice management process. You need to find an invoicing system that can automate invoice creation. Most businesses choose a cloud-based invoicing tool for arrays of benefits. You can find some of those benefits below.
Automated Cloud Invoicing System Saves Time
Saving time means saving money for a business. Many small-scale business owners spend a good amount of time in invoice management. When the system gets automated, business owners do not need to devote any efforts to invoice management. The time they used to dedicate for invoicing can be used for planning future goals of the business.
In conventional manual invoicing system, mistakes happen frequently. Finding those mistakes and rectifying them are time consuming too. You can reduce mistakes through an automated invoicing system. If any mistake happens, it is easy to recognize and rectify on the system. So, a business can save significant amount of time through cloud invoicing system.
Reduce Paperwork
Reducing the usage of paper through a virtual invoicing system will help you to save money. So, how to make an invoice UK? Most businesses adopt cloud-based systems these days for generating invoices. Apart from reducing the wastage of paper, businesses can save money significantly on the storage of invoices. Cloud-based systems come with huge virtual storage space. So, you do not need to have cabinets, hard disks, and other expenses at your workplace for managing invoices.
Avoid Late Payment
Getting late payments means losing money. Through a conventional invoicing system, a business cannot create multiple invoices in a few minutes. Creating invoices takes time, and thus sending invoices to clients gets delayed. Using a cloud-based invoicing system, such as Monite, will help to create invoices instantly.
Since Monite is a cloud-based system, business owners can develop invoices from anywhere. By using any device, you can access the cloud-based portal for developing invoices. So, invoice processing happens faster. Quicker invoice processing helps businesses to get payments quicker.
Set Reminders for Clients
Checking invoices and sending reminders to clients with unpaid invoices are daunting tasks. However, a business has to do this job for obtaining the full payment at the earliest. An automated invoicing system can send reminders to clients automatically. The system checks unpaid invoices and send notifications to clients. Reminders help businesses to obtain payment faster.
Avoid Penalties

Many business owners do not know how to make an invoice UK. Creating an invoice is not all about following a format of building invoices. You need to have proper serial numbers for the invoices. Nevertheless, one should enter taxes and VAT accurately. Mistakes in these things will lead to legal hassles for your business. Many small-scale businesses have to pay hefty penalties due to mistakes in invoices.
Thus, finding a professional cloud-based invoicing system can help businesses to reduce expenses in the ways mentioned above. Both small and large businesses can get benefitted by online cloud-based invoicing systems.