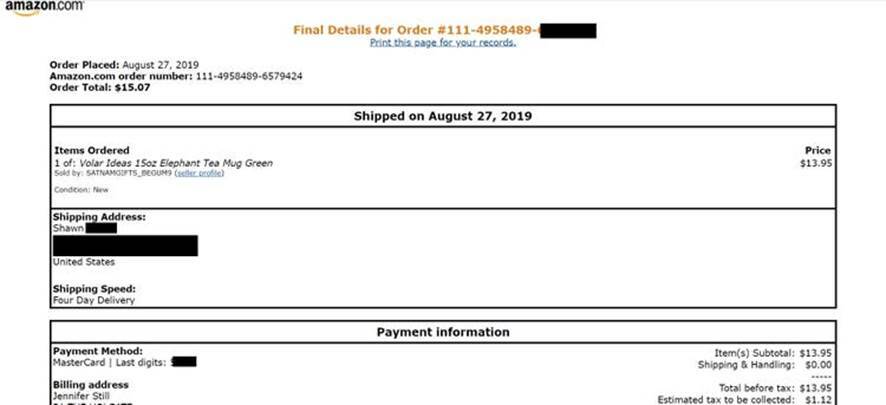 If you have a running business, no wonder it is a challenging endeavour. With a plethora of things to take care of, maintaining sales invoicing can be a great choice. Following the sales invoicing for an Amazon buyer is an imperative part of record keeping. However, if you want to know how to get invoice from Amazon, here is some guidance for you.
Define Sales Invoice:
Sales invoice is the record for the transactions taking place. It primarily includes the tax, price, date, address, discount, and due date. These details become beneficial for both businesses and their customers.
When an invoice is created in a proper way, it enables businesses to keep a record of transactions. For the customers, not only can they keep a record, but also they can immediately get payment information.
Why Get The Invoices?
While there is a range of benefits that you can get from keeping invoices, here we will mention some of the dominant ones.
● It keeps a record of every transaction that is taking place. This can later become helpful in preparing the loss or profit margins.
● Tax returns are one of the most common aspects for businesses, and sales invoices are the prerequisite to file tax returns. Invoices are often checked to make sure that businesses have not evaded the tax rule. In case of any tax-related issue, it can result in penalising.
● The sales invoices are beneficial in managing inventory. This will inform you about how many orders you have received from a vendor.
● Invoices are probably one of the easiest ways to collect data. These data can be later analysed by businesses to acquire explicit knowledge of sales.
● Invoicing is also a legal process that businesses need to follow.
How to Get Invoice from Amazon?
If you are a buyer in Amazon and are not aware of how to get an invoice from Amazon, here is it. However, now you can create an invoice for the sales on Monite in just a few minutes. Filling the information and sending it to clients is way easier with this invoice-making platform.
Since you have to keep the invoices ready as a part of the legal documentation, let us find out how to get them.
Amazon keeps it very easy for you to get the details or the invoices of the product. If you buy products from a non VCS seller, you need to create the invoice upon request.
The requesting process would include the following step:
● Check "Your Orders"
● Click on "Invoice"
● Choose "Request Invoice from (Name of the seller)."
● What can the seller help you with?
● Choose "An order I placed"
● Find out the order for which you want an invoice
● Find the options that say, "Tell us more about your issue."
● Find and click "Where's my Invoice?"
● Write the message
● Send email
Therefore, make sure you are keeping records of the products that you are buying. This will not only help you to keep track but also help you to understand the price you paid to buy and your selling price.
Bottom Line: Now that you have got a complete idea about how to get invoice from Amazon, make a habit of it for safe business transactions.