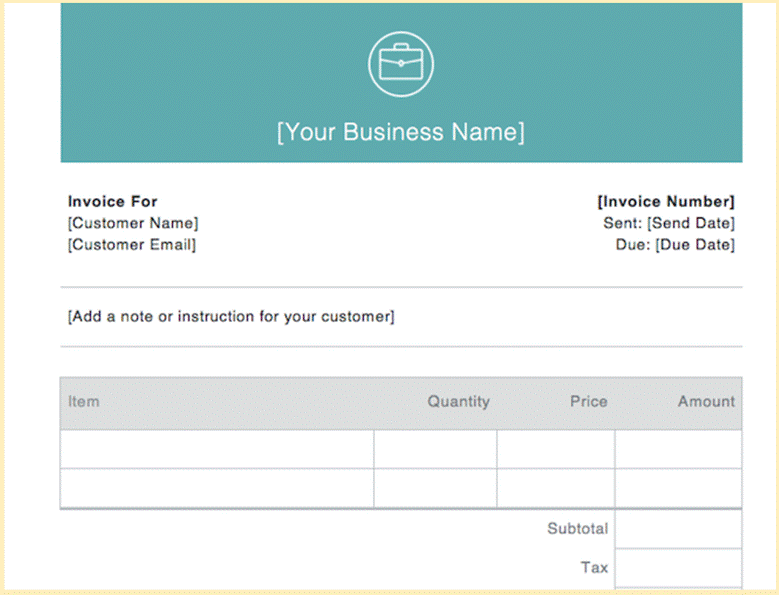 Now that you have started your small venture, you must be sure of the way to bill your clients. No more will you word of mouth work, as businesses require record keeping. Invoicing plays a significant role because of the considerable number and amount of transactions that keep happening in businesses. However, if you are stuck on how to do an invoice simply and professionally, you must check this.
Professional looking invoices that are simple to understand are the most common choices. They help to make the clients' understand your word while making payment a lot easier. Remember, the invoice that you produce is the only written document of the transaction.
So, to help you create a simple invoice, let us check into its details:
What to Include in the Invoice?
A simple and professional invoice for a small business must include a range of documents. This comprises the basic information of the business and the clients.
Contact Information Is A Must:
The very first step of a simple invoicing involve including the necessary contact details. This should be the first thing that they see, as this would immediately help them to understand who you are.
Your client would definitely not want to kill their valuable time finding who you are and why you are asking for payment! Therefore keep the necessary details about your business on top.
● Add a logo: This is a mandatory aspect of an invoice as your logo in your image. It immediately provides them an idea about you.
● Include your name: Put your businesses name
● Address: Include the physical address of your business
● Phone Number & Email: Eventually, you can put the email and phone number. If you have more than one registered phone number, you must include both.
Next to this, you have to do the same with the client or customer. In case they don't have a logo, you can completely skip that part and move ahead to include other information.
Date Is Important:
Even when the invoice is for the previous month and billed on the present day, the invoice must include both. You should write in detail to make it easier for your clients to understand. The simpler you make, the easier it will become for your client.
Put Invoice Numbering:
Invoicing is a major part of record-keeping for any business. Remember to include the invoice number in the invoice. This is because the number makes it easier to find when in need. Besides, it also becomes easier for your client to keep track of the billing. Do not forget to include the number while sending.
You can bold it or make it visible amidst so much information. However, if you are unable to do an invoice manually, you can choose the online invoicing system. Monite gives you the chance to prepare your invoice within a second just by filling in the details.
List the Products/ Services:
You need to outline the products and services that you have provided to your client. Create a basic table and include everything. Don't put a description but write simple sentences that would help them to understand.
Add payment terms and send:
You might have your own payment terms, which can be online, checks, or bank transfers. Make sure you are mentioning it along with the due date. Don't forget the late fee charges if you have any.
Bottom Line: Now that you have got an idea of how to do an invoice, start making your own today. Do not load with extra information and keep it clear to make it readable and simple.