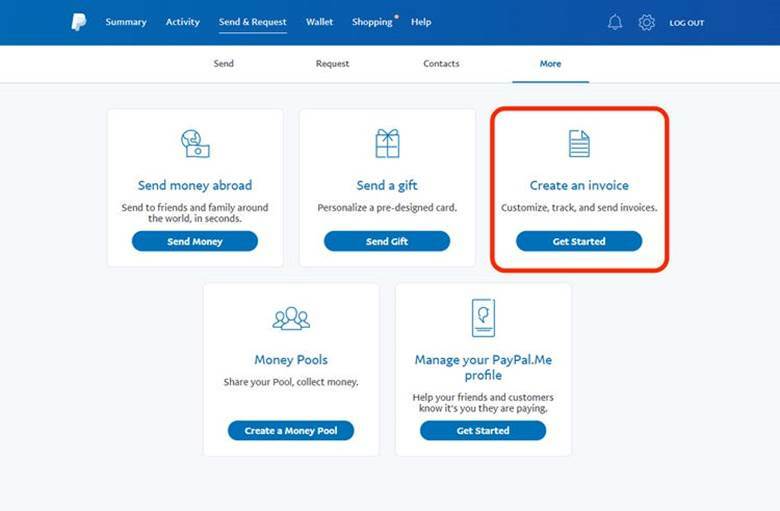 Invoicing for freelancers and businesses is a daily process. No matter wherever your clients are, you will always need to remind them to pay at the end of the month. The services or products that you are selling are your own good which needs proper payment from clients.
Besides, invoicing is not just to remind the clients about payment but is a recordkeeping process. Producing invoices helps you to keep track of the payments made. You can produce or check them in times of need or confusion. But if you are not sure how to send an invoice on PayPal, you need to keep an eye on the article.
PayPal is one of the most common gateways used by people throughout the world. It is a reliable gateway that ensures authorised and secure transactions. This gateway has offered multiple benefits to people by enabling you to create invoices within it and send them directly.
What Makes PayPal a Great Choice?
● You can schedule the invoice, keep a record of them, give reminders for unpaid payments, and much more
● Offers an easy method to customers to pay
● A secure source for making bank transactions
However, if you are new and aren't sure of the steps, then let's dive into the details:
1. Step1: You need to start with logging into the account. Use your credentials to enter and access your account.
2. Step 2: On top, you can find the "Send & Request: option. Click on the tab.
3. Step 3: Check for the "Send an invoice" option that is available on the right side
4. Step 4: Clicking it, you will be redirected to a new page. Make sure you are filling in the information here correctly. You have the freedom to send bills to multiple customers at once as well.
5. Step 5: Next, you have to add the shipping details. You have to put a check on the box mentioned Ship Order to and then Add address. You also will get an option to "Cc additional recipients."
6. Step 6: You will find the "Items" where you have to add the description. You can select to add items or services for one or make multiple entries. You can also leave a message, assign a reference number, and add the Terms & Conditions.
7. Step 7: Now, you have to select the "Send" tab placed on top. You also have an alternative option where you can paste the link into the text message.
You can also schedule the invoice in PayPal just by selecting the date and then select "Save and schedule." If you are finding it hard to create invoices on PayPal, you can simply use Monite to make a professional invoice.
Conclusion: Now that you have gathered an idea of sending an invoice on PayPal, what are you waiting for? Create your invoice and wait for payments. Choosing PayPal is an excellent option because of the multitude of advantages it can offer to clients.
Don't make payment wait, instead wait for payment by sending a professional invoice.