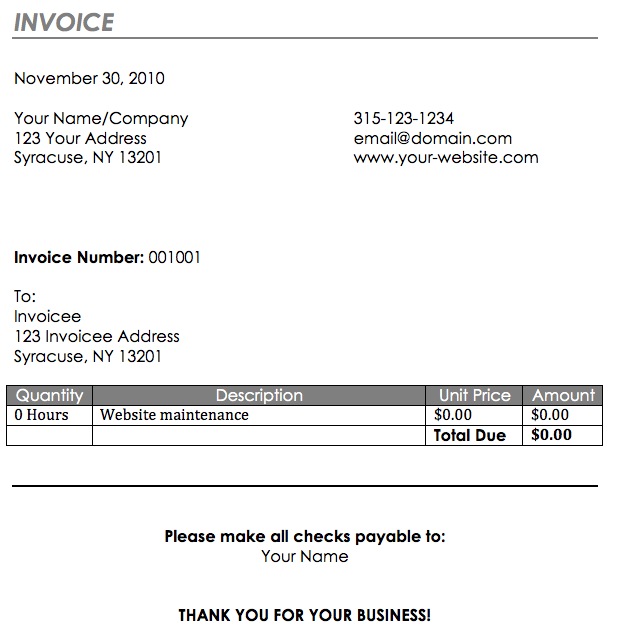 Setting up a business and selling goods or services to customers or client's demands to produce invoices. You have to keep a record of every transaction, which makes invoicing a necessary inclusion. But if you are thinking about how to make an invoice, then you get the answer here.
An invoice is the written format or a bill that businesses send to their clients. This is a mode for asking for payment against the services or goods provided. Generally, an invoice includes item descriptions, payment terms, and business information.
This is a major and most beneficial part of record keeping. Therefore, if you don't know what to include, let us find out in detail.
Give a Professional Look to your Invoice
The very first thing of an invoice is to put everything together. You can either choose to create it on your own in Word or Excel or choose Monite. You can choose this invoice tool maker to instantly create invoices without wasting any time. You can register and put the details to send invoices right away.
If you want to give your personal touch, you can start creating. Use your brand logo, font, and style to give it a personalised and professional look. Always make sure to give a professional touch to the invoice.
Mark the Invoice
While preparing an invoice, you have to make sure that they can understand. You can add the word "Invoice" on top to make it understandable. This will instantly remind them that it is time to pay. This is a professional way to ask for payment from your customers or clients.
Even the government officials will recommend you to use the word invoice on top. Besides, you have to keep the unique identification number on top. It works as a record and associates with the other invoices that you are going to produce or have prepared.
Maintaining the sequence can also make it easier for you to find an invoice in no time when asked for at later times.
Add The Information:
You have to keep all the required details, including the details of your company and the client to whom you are sending. Therefore, if you want to know the details that you need to include, then it is:
● Name, contact details, and address of your company
● Name, address, and contact details of the client's company or customer
● You must include the registered office address and include the name of the directors
Write a Description of the Service or Goods
You have to write a description of the goods or services that you are charging for. You don't have to include details but make sure customers or clients understand what they are paying for.
Keep a clear description and include the quantity to make it understandable for the clients. Inappropriate details can lead to delay.
Include the Dates
You must start maintaining transparency with the clients or customers. The date makes an important aspect of the invoice. Therefore don't forget to include the dates.
● Date when you have delivered the goods or services
● Date of creating the invoice
Bottom Line: Creating a detailed and professional invoice needs the information mentioned above. Make sure you have put the mentioned details along with money owed (if any) and payment terms (if any). So now that you know how to make an invoice, you can start a professional billing method.