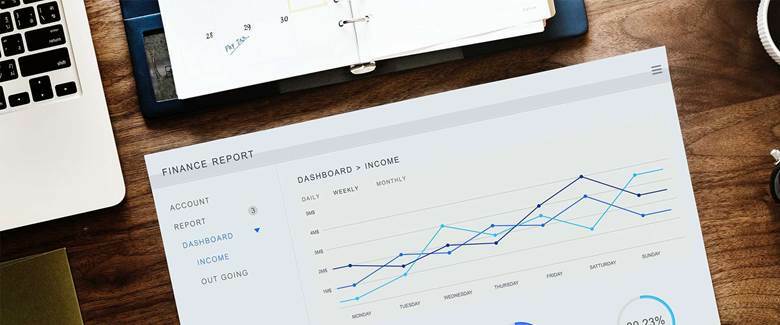 Travelers on business trips always run into on-the-spot expenses. Sometimes the employee must pay for them out of pocket — they may not have a company credit card, or the vendor only accepts cash.
Since they're spending money on company business, it's only fair for the employee to expect reimbursement. That calls for an expense report, a small company accountant's closest paperwork friend. But creating and keeping one isn't always effortless.
What is an Expense Report?
On a fast-paced business trip unexpected or immediate needs often come up. A small business expense report lists all the items and services the employee purchases on their own during a business trip. It's fairly simple in theory, but not always easy to execute.
The employee is expected to keep a record of everything they buy on the trip, save all the receipts, and submit the details to accounts receivable for eventual reimbursement.
Corporate businesses typically have a streamlined process for recording and submitting expense reports. But smaller, independent businesses don't always have those kinds of resources. As a result, expense reports can get hard to update, difficult to calculate, and lost in the shuffle.
What Does an Expense Report Look Like In Germany?
An expense report typically contains line items for every purchase on a given trip, including information like:
· Transaction date
· Item or service
· Purchase price
· Tax charge
· Expense type (per diem, mileage, or personal)
· Additional notes, if necessary
Every item on the expense report should have a receipt attached, whether it's paper or electronic.
What Are the Most Common Problems With Expense Reports?
Long, Complex Processes
Every manual process takes extra time. Maintaining a hard-copy expense report involves burrowing through receipts, bills, and other documentation. Even if one keeps track of expenses with spreadsheet software, having to enter them manually increases the chance of errors and missing information.
Difficult Data Extraction
Financial managers have to sort through multiple submissions — every per diem and credit card expense report in the office — to learn how the company's spending its money. This is almost impossible to do efficiently in a decentralized accounting system, making cost controls and budgets harder to manage.
Reimbursement Delays
Even when employees submit expense reports soon after they return, reimbursement can take time. Reviews are subject to the financial manager's workload. Approvals may be delayed because of lost receipts or missing information. Sometimes reimbursement can take between 3 to 5 weeks, or even longer.
How Can Monite Help With Expense Reports?
Monite brings the streamlined power of centralized financial software to small businesses. From the road, your employees can:
· Add and submit transactions from any device
· Attach receipts to transactions
· Log per diem, mileage, and credit card reports
· Create replacements for lost receipts
· Submit reports and forget — accounting is automatic
Financial managers can:
· Reimburse employees in one click
· Review tax-compliant company expense reports
· Track company spending by employee, vendor, and category with automated reports
· Relay financial information to accountants, executives, and tax advisors quickly
Business trips are busy enough as they are without stopping for spreadsheet work and receipt-wrangling. Monite brings your expense reports under control and gives you back the time you need.