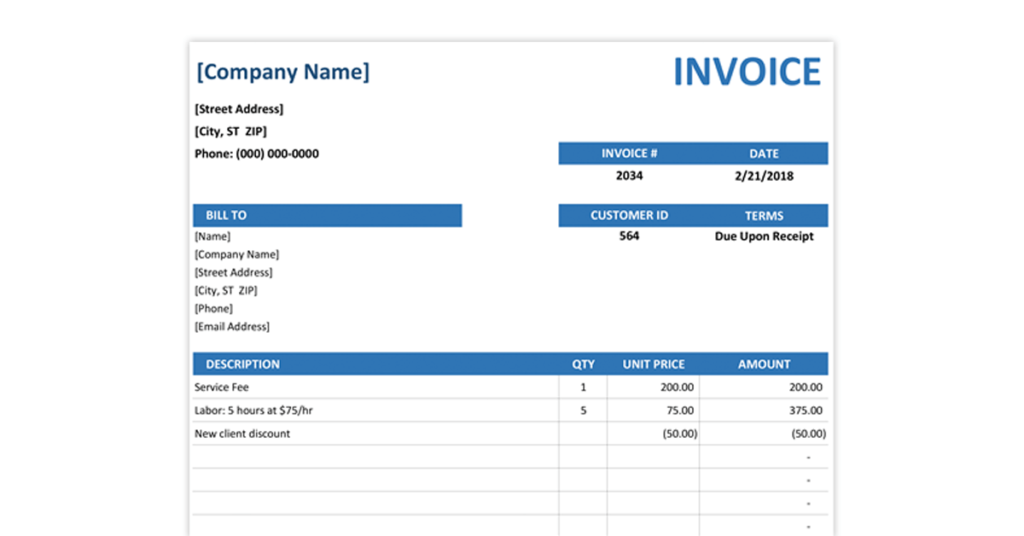 The era of digitalization has brought a lot of changes for businesses. Previously, businesses used to craft paper invoices. Nowadays, they are shifting to online invoices gradually. From small or large businesses, everyone has accepted the idea of digital invoices after sighting a few benefits. In the following section, you will find a comparison between online and paper invoices.
Readymade Formats of Invoices
The online invoicing system comes with different formats of invoices. Depending on the products or services, businesses have to create their invoices. Beginners do not know how to create an invoice. For them, an online invoicing tool will be helpful. As soon as you login to the portal, you will get different formats. Click on a format to use is for your business.
On the other hand, you will find limited options for paper invoices. A fully handwritten invoice is obsolete nowadays. Most people create invoice formats in PDF and print them. You have to spend some time creating a perfect invoice format for your business.
Create Invoices Anytime and Anywhere
Using Monite for creating online invoices gives you the convenience of creating invoices anytime. You can login to this cloud-based system from any device and start creating an invoice. If you have an internet connection, you can create your business invoices from anywhere and send them to clients instantly.
Paper invoices do not offer such conveniences. One has to create the invoices during office hours. Moreover, paper invoices cannot reach clients instantly. After receiving the invoice, clients also take a few days to send the money. The overall process becomes slow.
Online Invoices Are Cost-effective
Digital invoices reduce the expenses for your business. You can omit the cost of paper and printing ink. For sending the paper invoices to clients, you need to use the postal mailing system. So, sending invoices to clients also involves some expenses. All these expenses will become void with digital invoices.
Support the Green Movement – Save Paper
Reducing the usage of paper will help the environment to stay protected. Sometimes, wastage of paper also happens due to mistakes in invoices. Digital invoices are environment-friendly. You can correct mistakes anytime without wasting paper. Moreover, you can create multiple copies of the invoices for your record.
Managing Digital Invoices Is Easier
One should know managing invoices, along with knowing how to create an invoice. Keeping the paper invoices is difficult in a small workplace. You need to have cabinets and files for keeping the invoices. Moreover, businesses have to take additional precautions for the security of the invoices. Fire hazards, termites, floods, and many other threats are there for the paper invoices. Digital invoices do not have these threats. Managing them is also easier.
Get Paid Faster with Digital Invoices

Faster payment processing is another benefit of a digital invoicing system. You can send the invoices anytime to clients, and clients can make the payment through a digital payment gateway. It takes time to send the paper invoices, and thus businesses receive the payment late.
Today, a business must acknowledge the benefits of an online invoicing system. Using an online and cloud-based invoice-creating system will help your business to obtain many benefits.