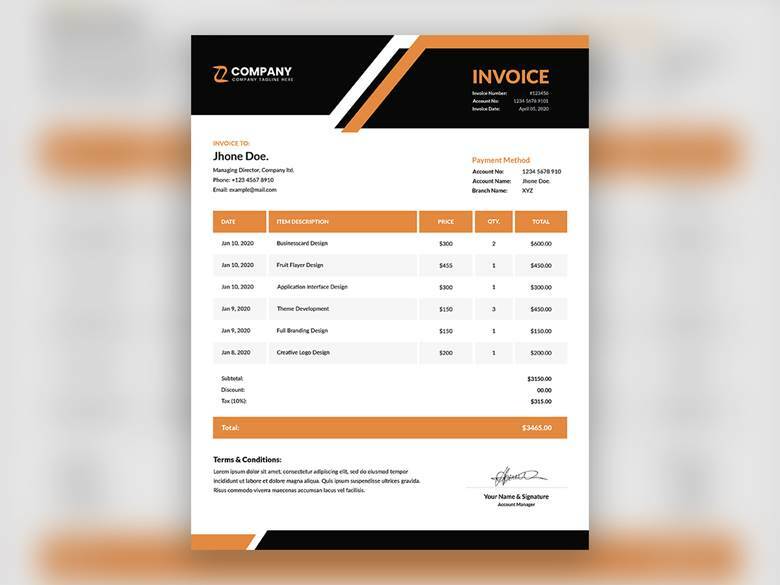 Businesses need invoicing as a significant part of their accountability, but what does invoice mean?An invoice is a document used by businesses to list their services and products. This is generally produced by a business and provided to its clients. When a business asks for payment, invoicing is a common way to do it. This is a way to ask the clients to pay in a professional tone.
Irrespective of the business size, having the practice to create invoices is one of the best choices. Maintaining professionalism becomes helpful to reflect your brand's identity and impression. Therefore make sure that you are producing a professional-looking invoice when sending it to your client.
Definition of Invoice
To be simple, this is the list of services and goods provided by you to your clients in a written format. Invoicing is a basic need and the backbone of a business's accounting system. It immediately reminds them of the amount they owe you against the list of services along with the due date.
What Is It Used For?
Invoices are a basic need for business record keeping. It keeps a record of all the transactions and sales taking place. There is a range of reasons for using invoices, which includes:
● Keeping sales track
● Request for payment
● Keep track of the inventory
● Helps you to analyse the future sales
● Help for tax filings
What Are The Benefits Of Invoices?
Prompt Payment
When the exchange does not have upfront payment, chances are much higher that clients will not pay until you have sent an invoice. Therefore when you are near the payment date, make sure you have created the invoice and are ready to send it to your client.
If you have not created an invoice and are looking for an excellent invoice generator tool, you can check Monite. The professional look and offering enough room to include the details make it a valuable choice. You can create an invoice in minutes.
Keep a record
There are times when we tend to forget. When you have the invoices ready, you can keep a record of everything, which becomes helpful while rechecking. You can even find if you have missed out on something.
The space you create to describe the products or services can be valuable for your future reference. This is a beneficial way of keeping track of your transactions.
Reflects Your Brand Professionalism
Sending an invoice is a positive way to show clients that you follow a professional approach. The company logo, details, and due date in place encourage them to make the payment. Besides, it also gives a sense of trust among the clients.
Conclusion: Most of the companies, irrespective of their sizes, should follow invoicing. With the range of advantages offered by invoices to the business, it becomes an imperative aspect. So make sure you are following the professional approach and keeping a record through invoicing.
Now that you have got an idea about what does invoice mean, start creating a professional one.