Online invoice maker
To get paid fast
Invoicing software to send invoices in seconds & track payments. Your clients can accept offers online and get the invoice automatically.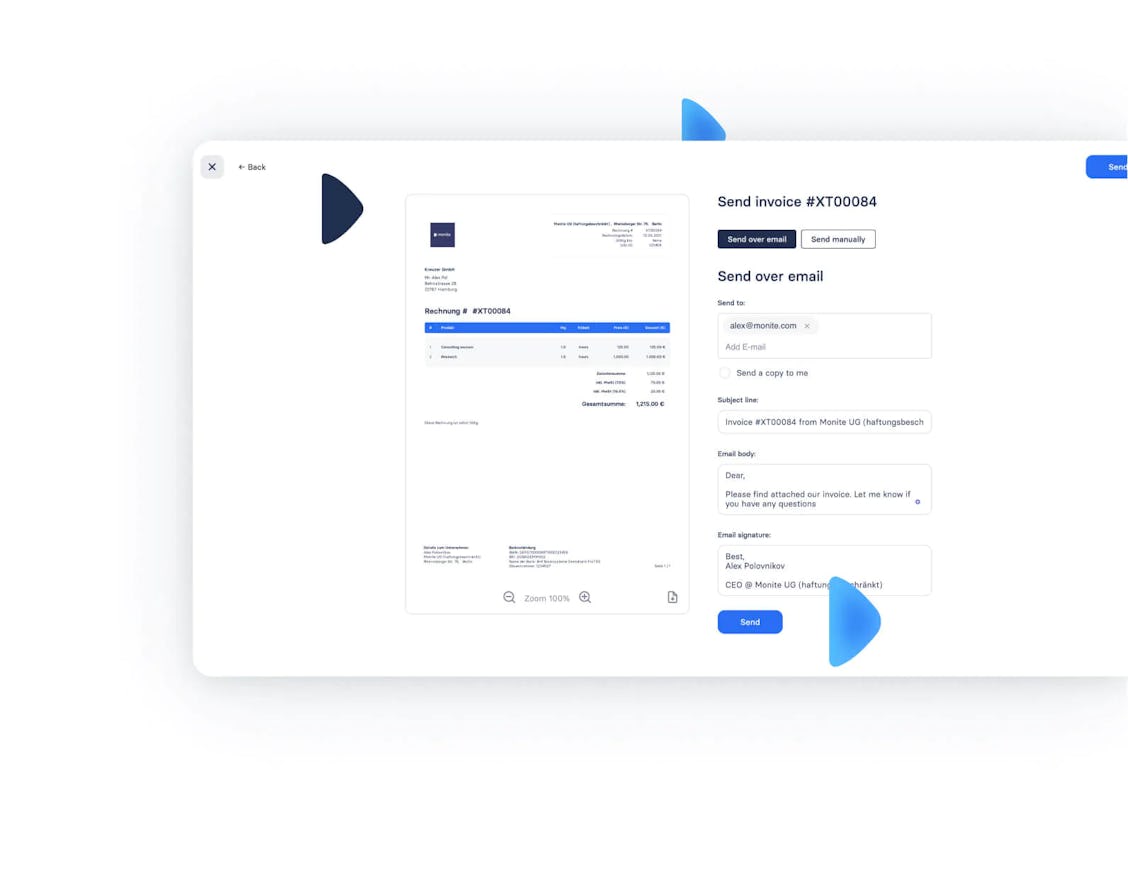 Commercial invoice that looks professional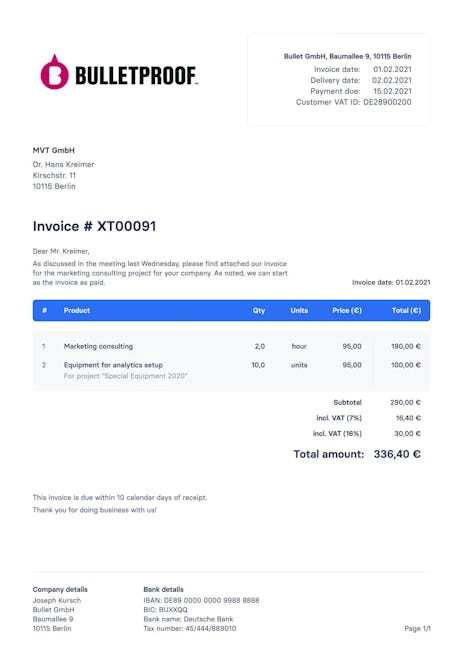 Invoicing software with import
Import the list of customers & set payment terms
Add products with custom prices & VAT rates
Online invoice maker to create invoices in seconds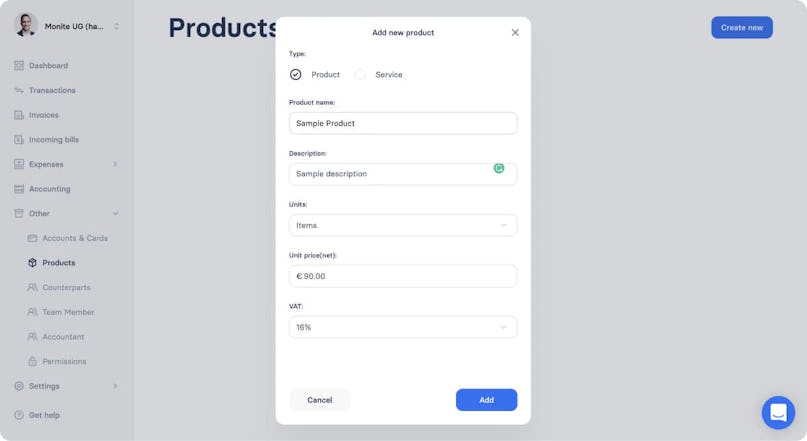 Offers accepted online, invoices auto-issued
Send offers in seconds
Customers accept & sign offers online
They immediately get the commercial invoice
Invoicing software to be paid on time
See a full online invoices overview
Enjoy auto-payment tracking
Get notified when invoices are past due
Monite auto-prepares invoices for accounting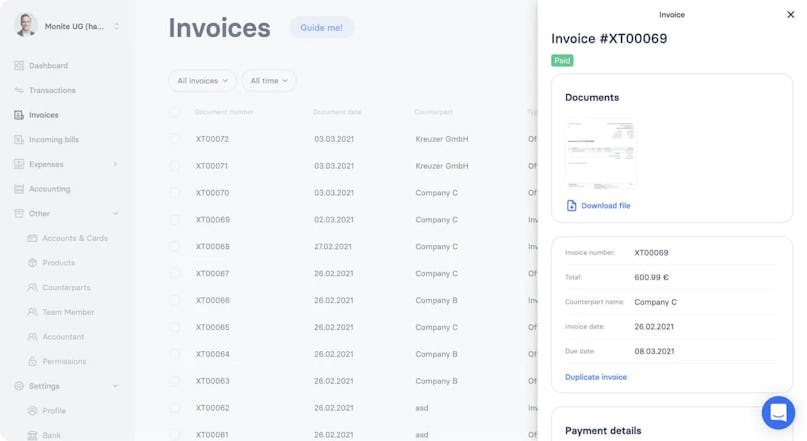 I love Monite's online invoice maker - no more manual work in Microsoft Word and Excel
Florian T.
My clients love the invoice look - totally makes sense to use invoicing software for this!
Lukas K.
Learn how Monite can save you 8h+/mo