Multibanking app All accounts in one interface
See all your bank accounts & payments in one interface.
Enjoy neobanking features even with traditional banks.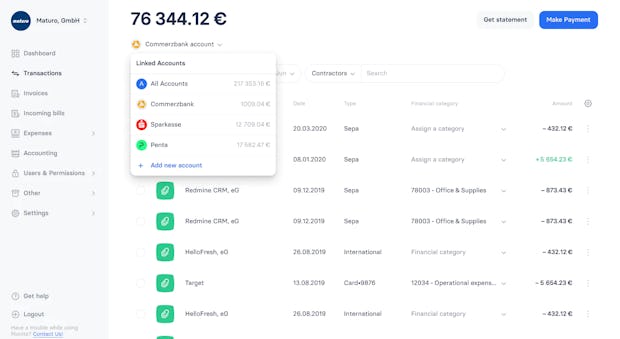 3000+ banks covered
Connect your account in minutes
finapi_logo

Pay from one interface
Pay bills & expenses in one click using any account
Understand cash flow
Multibanking with cash flow analytics for all accounts
One banking interface for all banks
Connect your bank accounts in minutes
See transactions & balances in real-time
See saved counterparts from all accounts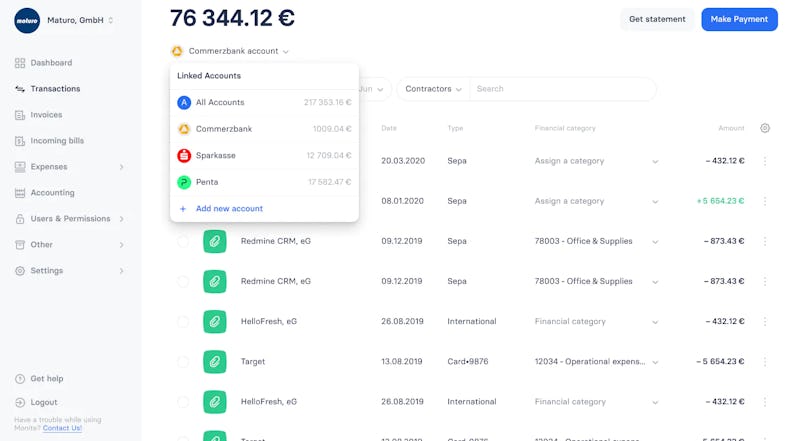 Neobanking features even for old-school banks
Pay expenses from any connected account
Upload receipts to transactions for accounting
Invite teammates & set custom permissions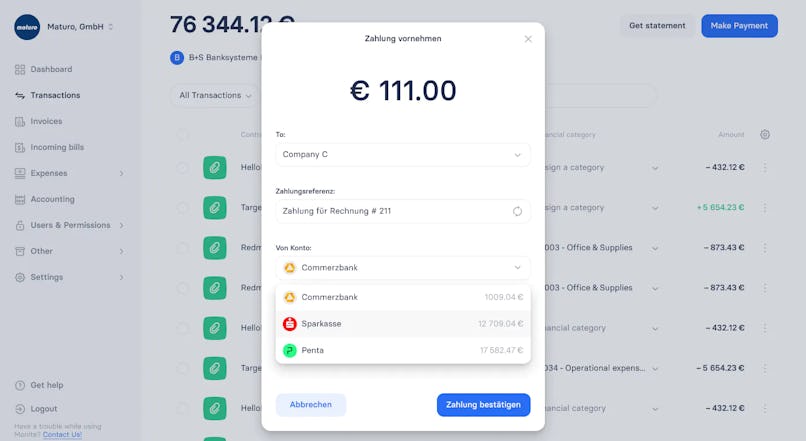 Multibanking app with real-time cash flow analysis
See all account balances in one screen
Understand real-time payables & receivables
Predict available funds & possible cash gaps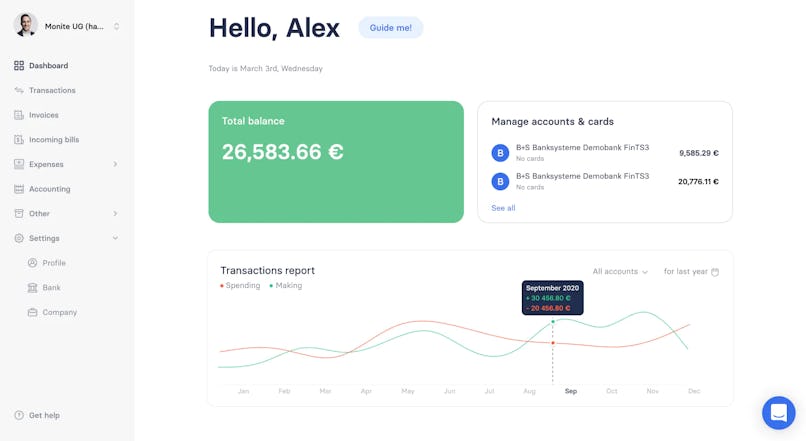 GOBD-Compliant
Every connection and payment requires SCA-secured authorization processed by your bank.
BaFin-approved protocol
Multibanking is based on the Open Banking API regulated by BaFin.
Extra security & privacy
Secure as your bank - 2FA for every login & payment. Custom team permissions for precise control.
Monite Multibanking app lets you get neobanking experience even for old-school accounts. So - no need to change the bank, I just use Monite now
Chris E.
Learn how Monite can save you 8h+/mo