Forget accounting
We handle it for you
Monite auto-maps all your transactions to receipts and lets your tax accountant categorise & export to Datev.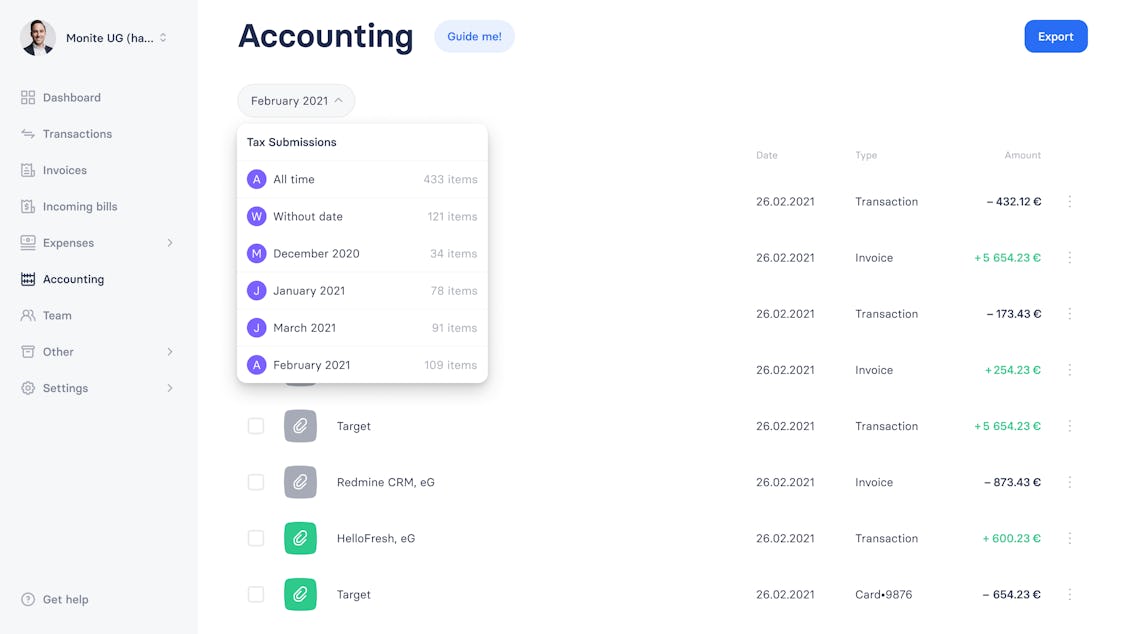 No more 10h+ reconciliation
at the end of the month
We do accounting
as you go
Do banking, invoices, and expenses with us, so we can automatically map documents to transactions
Your tax advisor
gets the full picture
Everything mapped, they can categorise with SKR-03 or export to Datev
Export to Datev
You or your tax advisor can always export to Datev to file the tax return
We auto-map documents to transactions
Invoices: we display paid & unpaid invoices
Incoming bills: we attach the invoice as you pay them
Expenses: we attach tax-compliant expense reports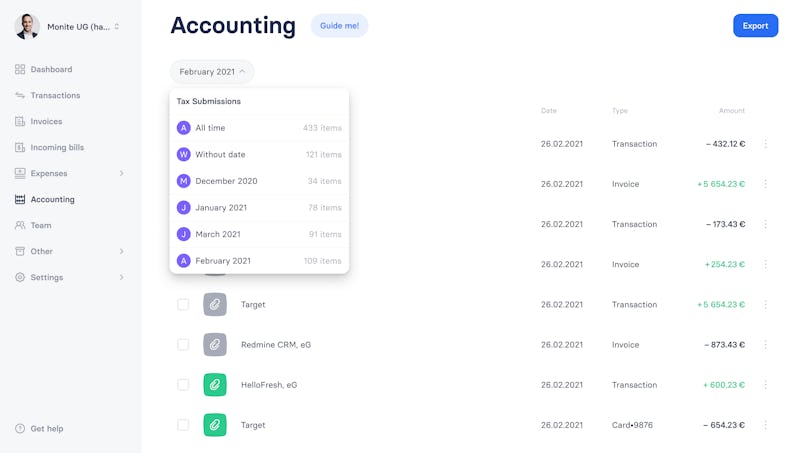 See missing documents in real-time
See transactions that are missing documents
Get your team to upload documents timely
Add comments for your tax advisor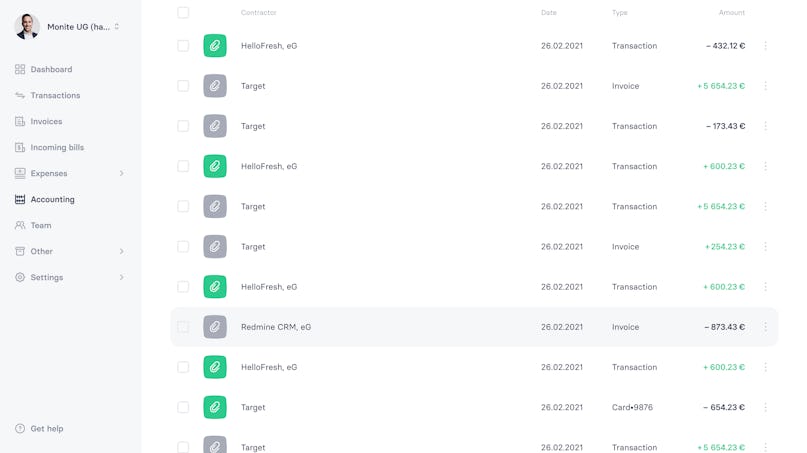 Save 20% or more
on tax accounting
Your tax advisor does not need to spend time mapping documents or
asking you dozens of questions to complete your tax return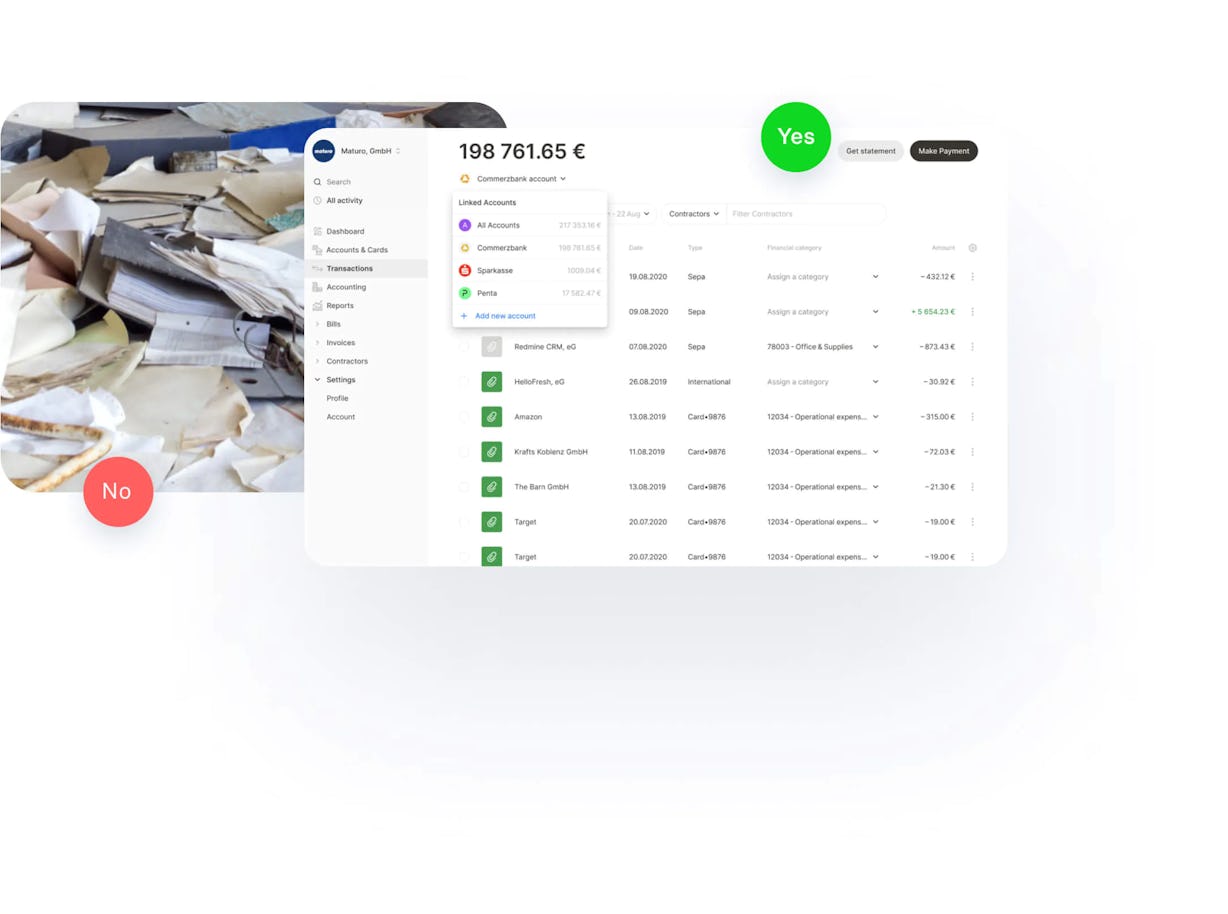 I used to spend 12 hours per month on accounting. Now I spend 1 hour.
Markus G.
On average, a client is missing 15% of documents every month. Monite solves it.
Nikolay M.
Learn how Monite can save you 8h+/mo