Add payment links to invoices.
Earn 2-5x per user
Get demo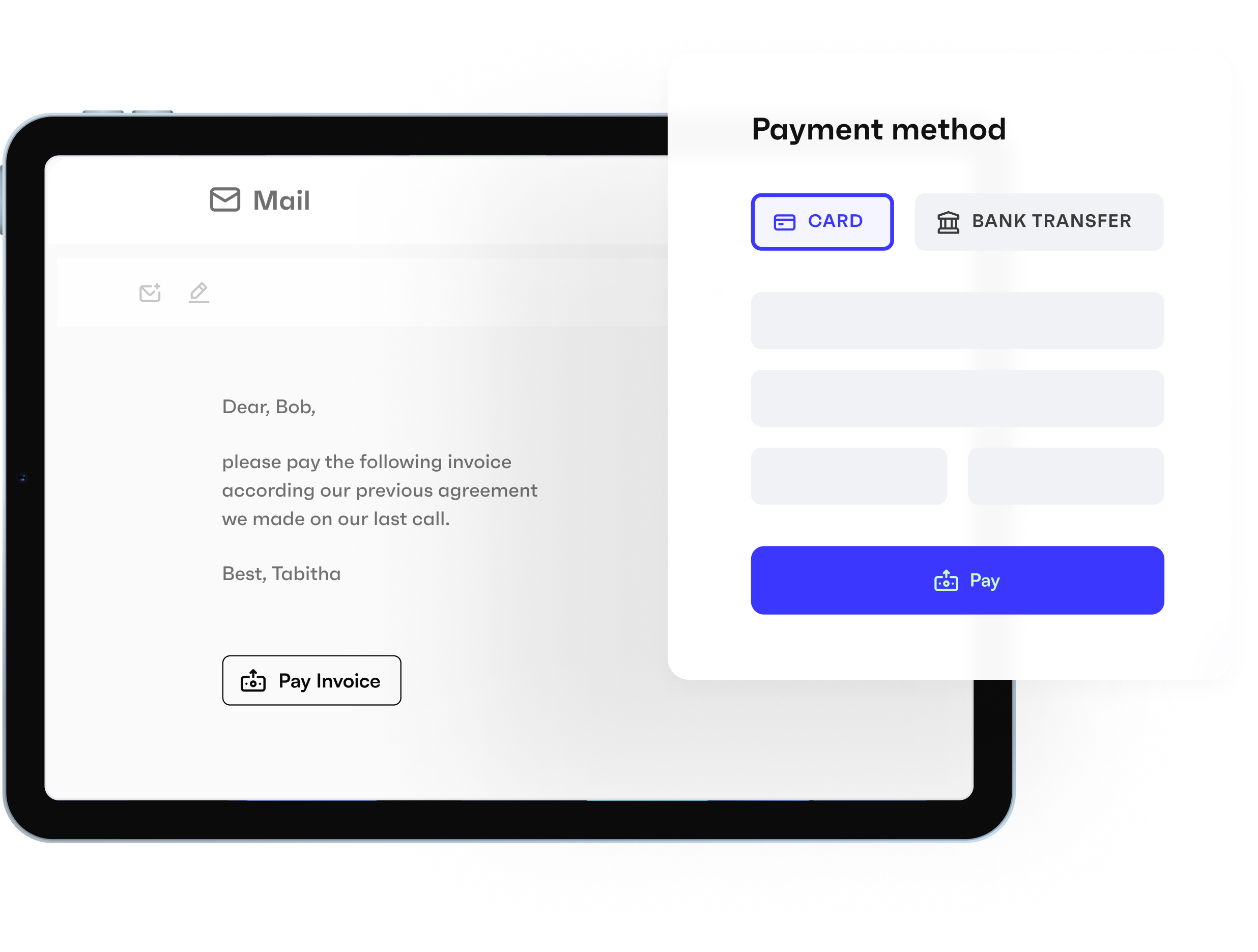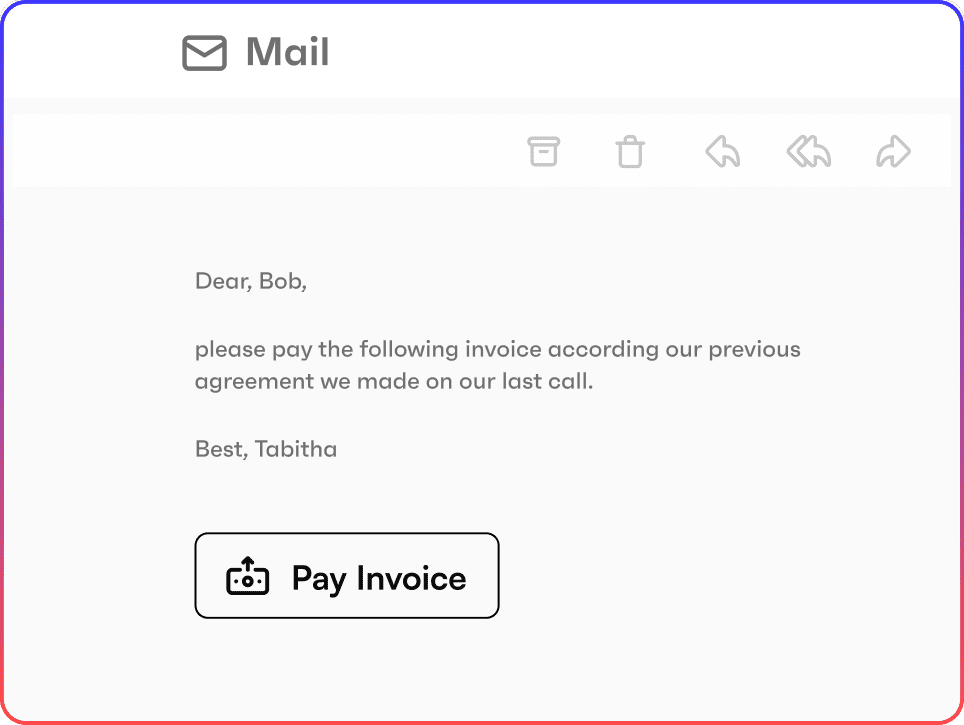 Backed by founders & execs of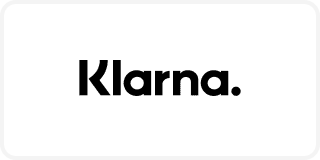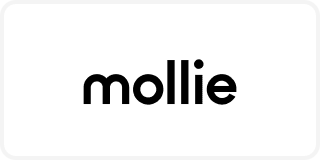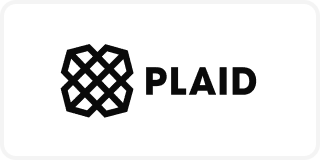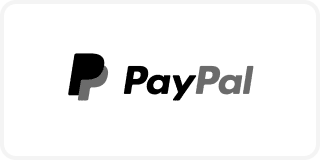 DOZENS OF PLATFORMS TRUST MONITE
How much revenue
can I make?
A typical SMB sends about 50+ invoices per month, while
payment companies get a 0.5-1% cut of each invoice. Take that
revenue back
Calculate potential revenue
A win-win solution for you and
your customers
For you
Earn additional payment revenue from your current user base without extra investment
Win over more customers by offering a faster way to get paid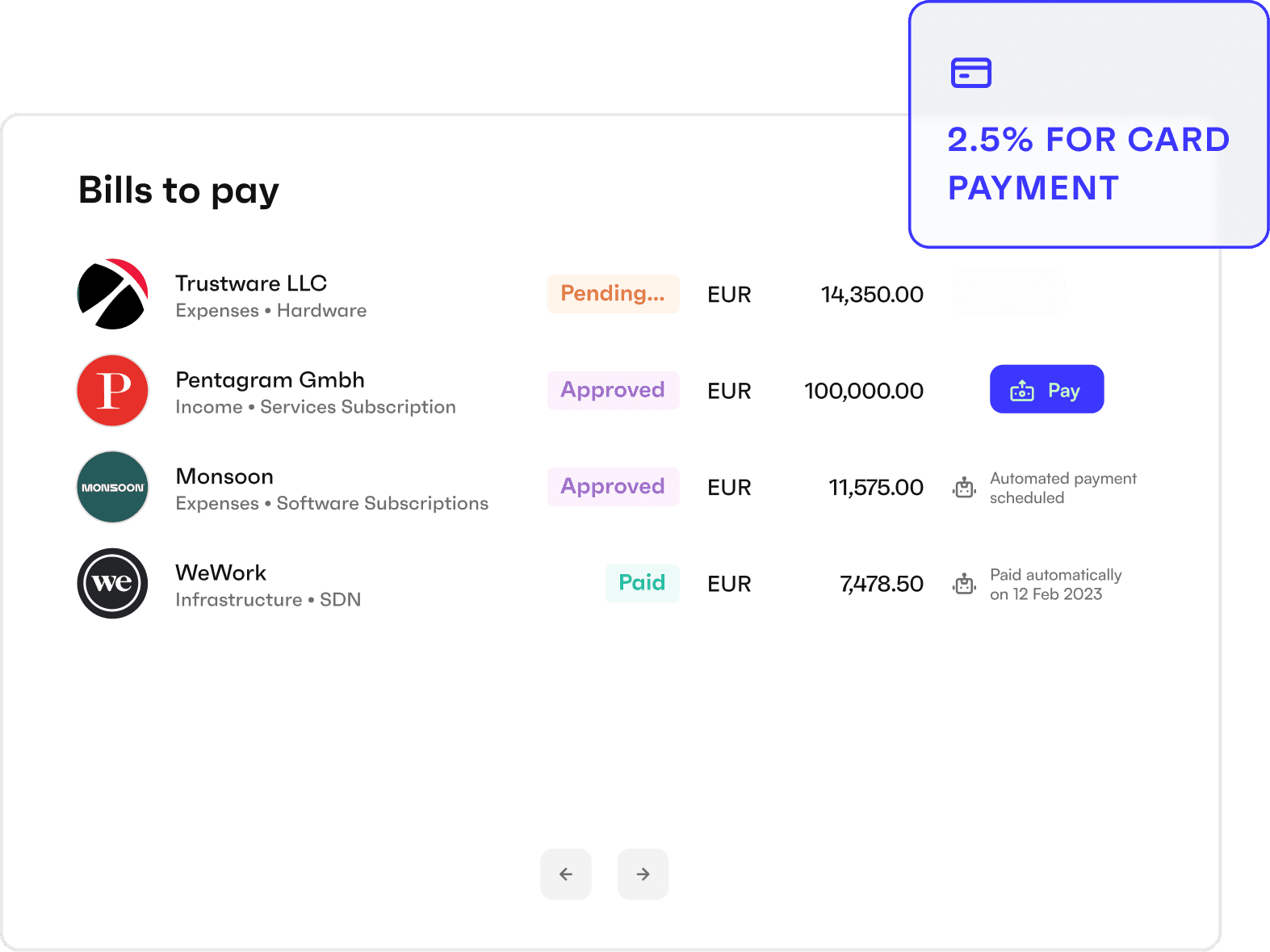 For your customers
Let end clients use any payment method
Send convenient payment requests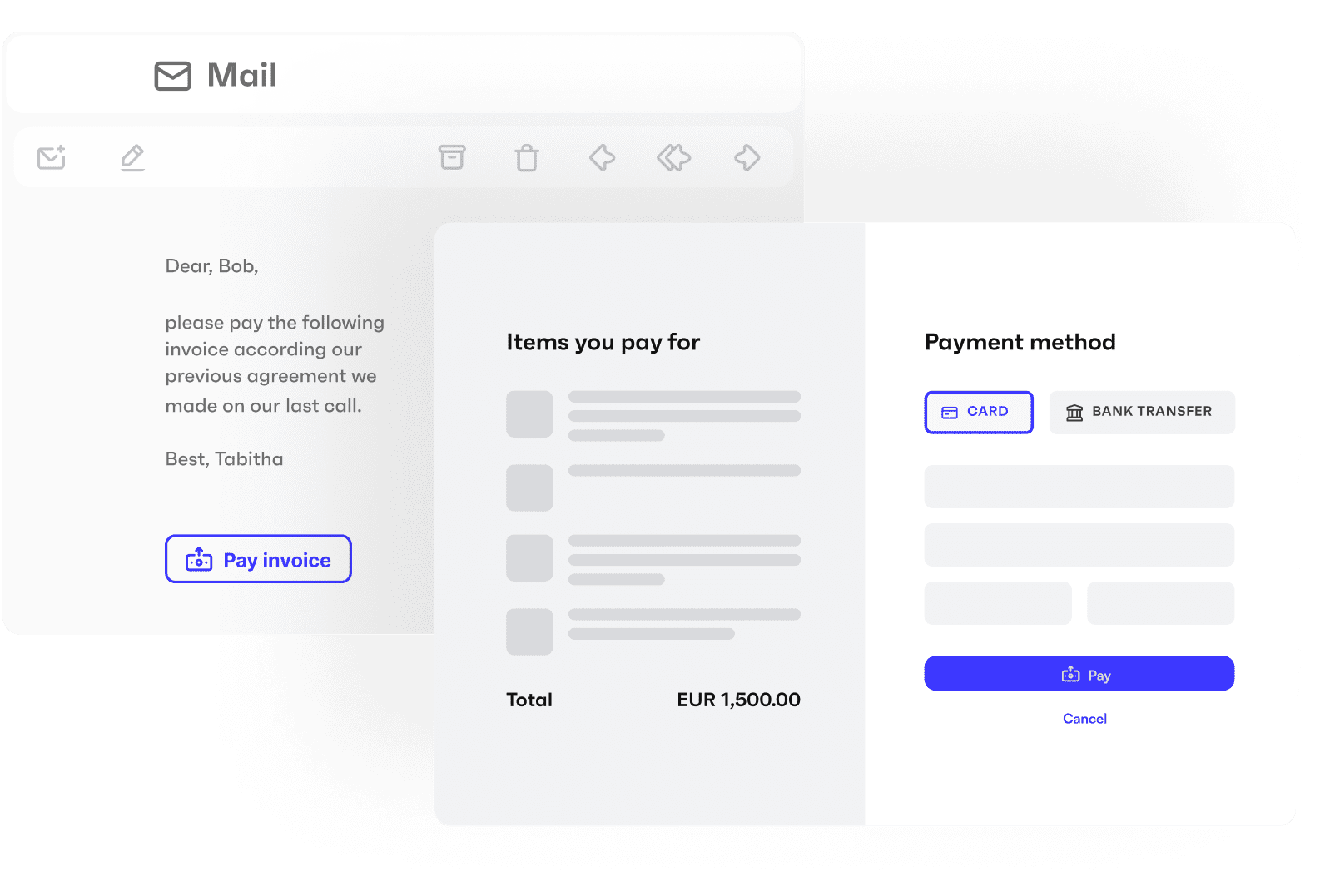 Extra beneficial for
Invoicing providers

Accounting platforms

Financial platforms
HOW DO PAYMENT LINKS WORK?
Get customers paid in
hours instead of days —
and earn on it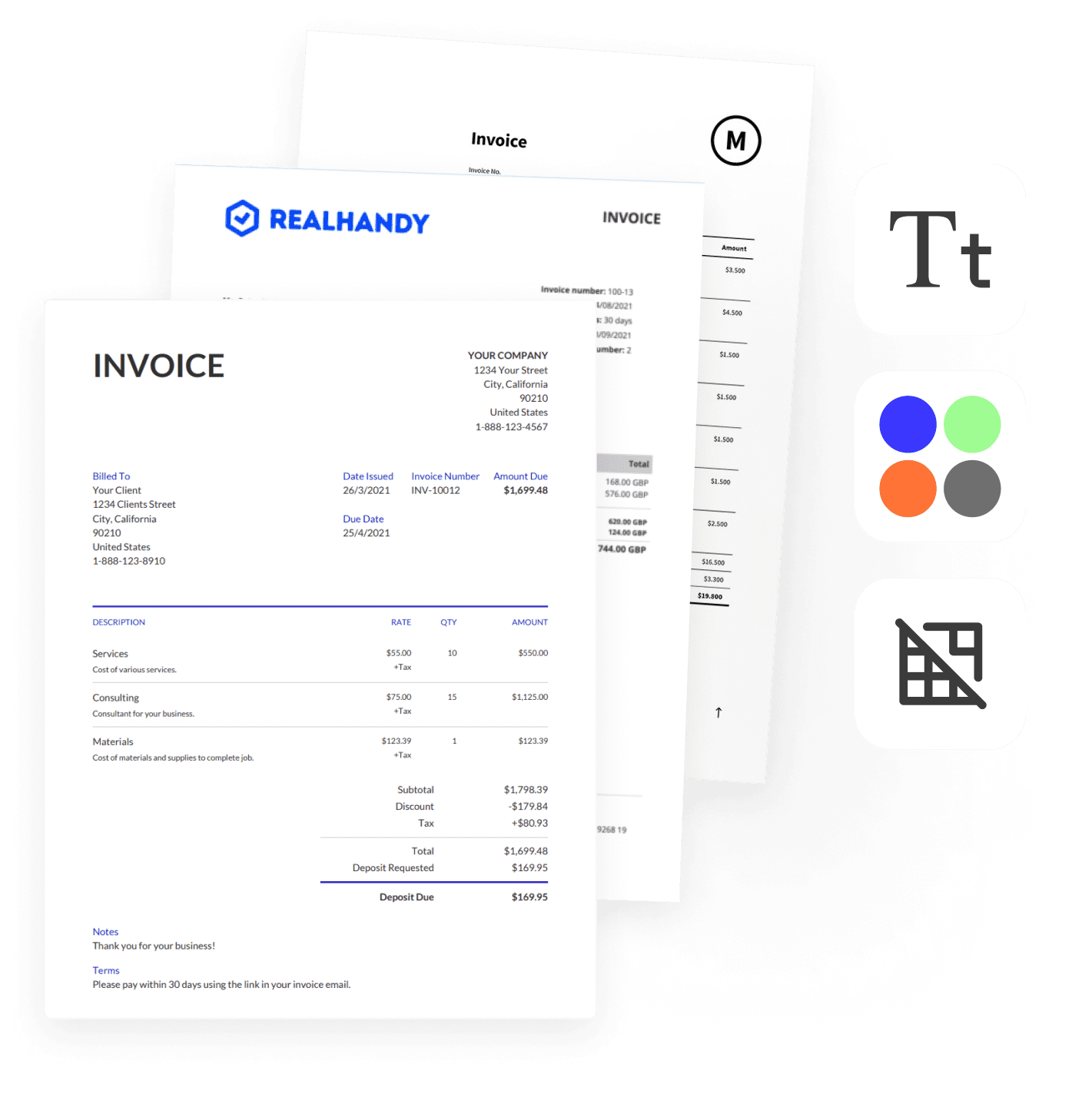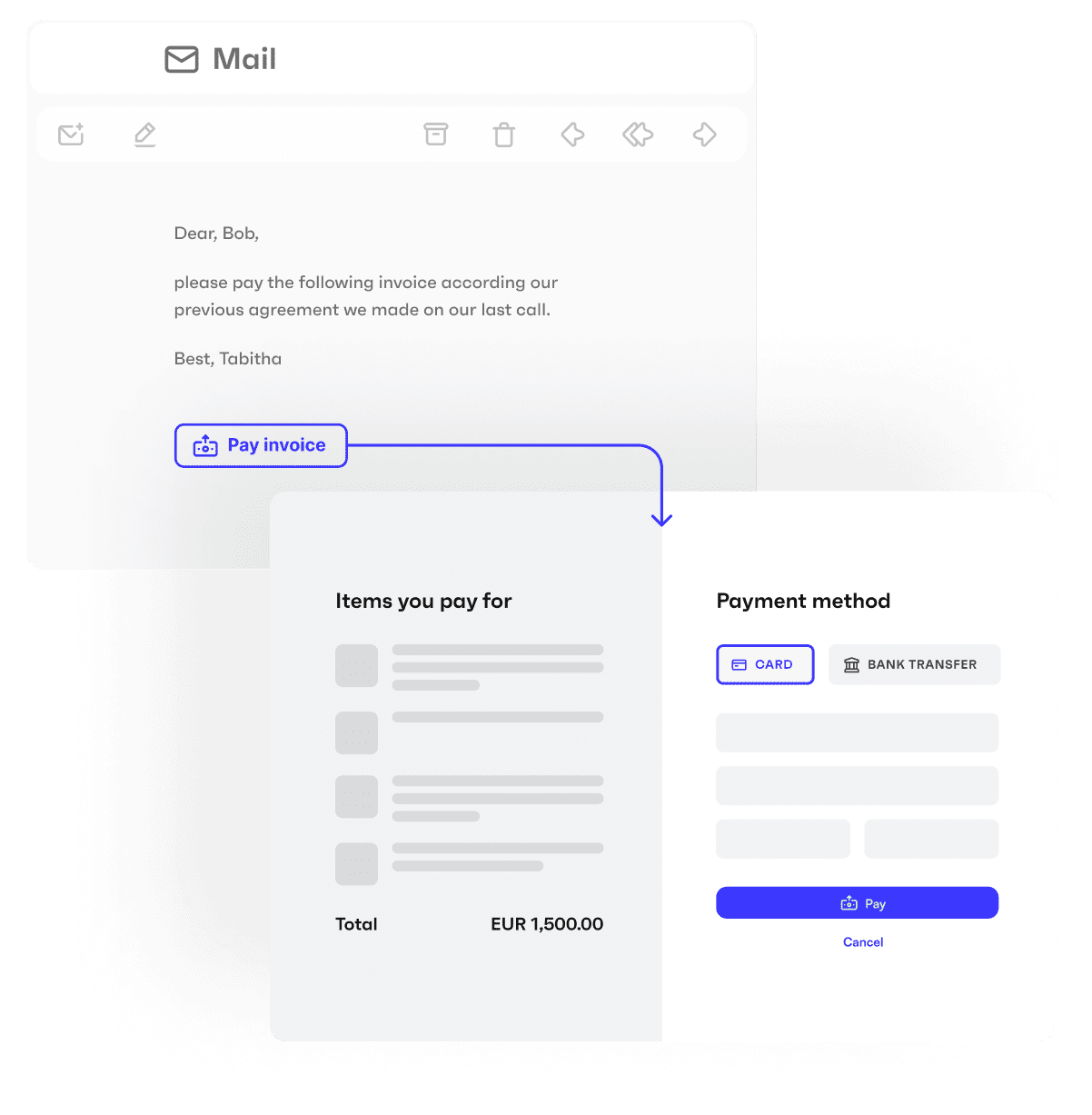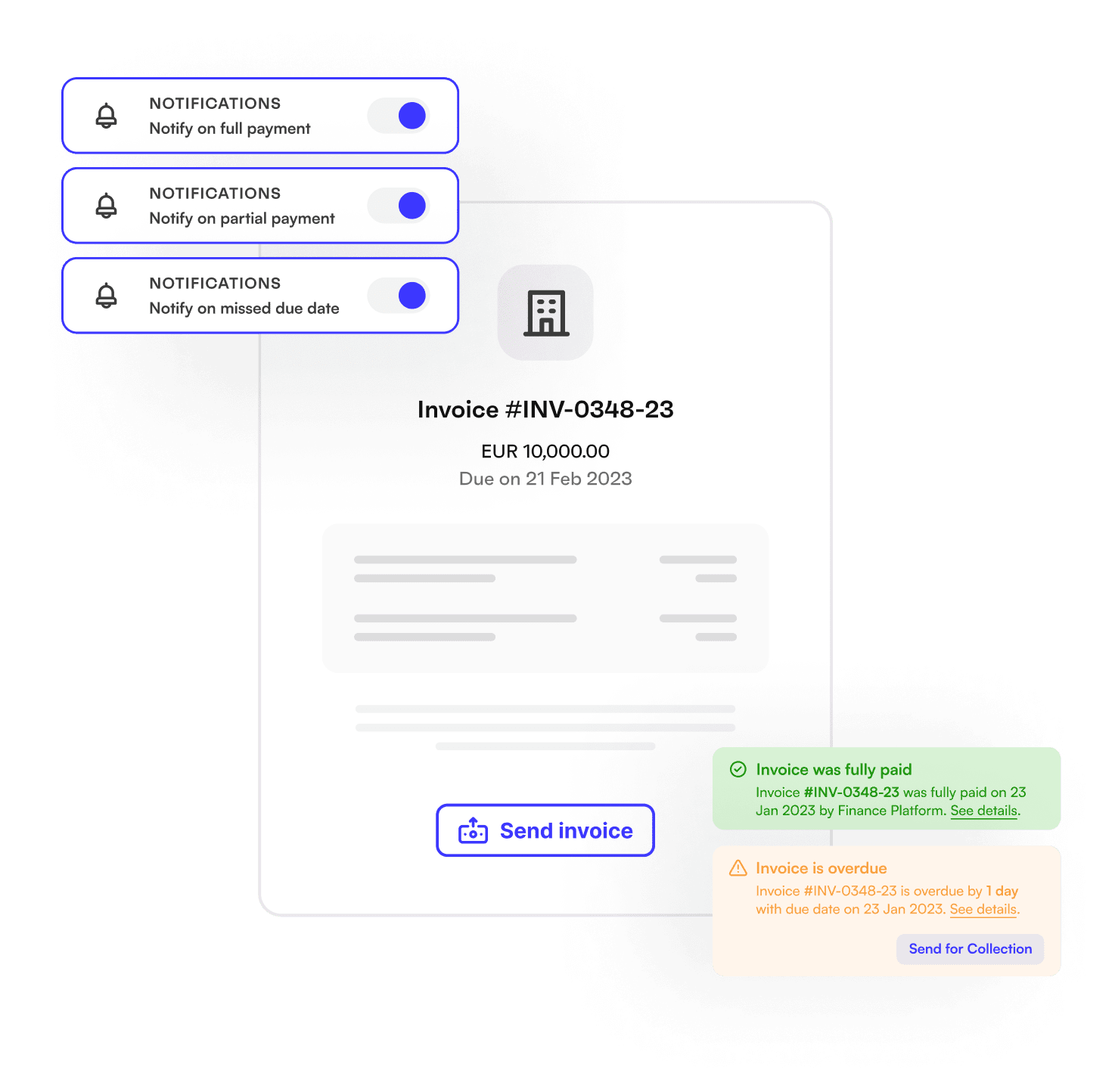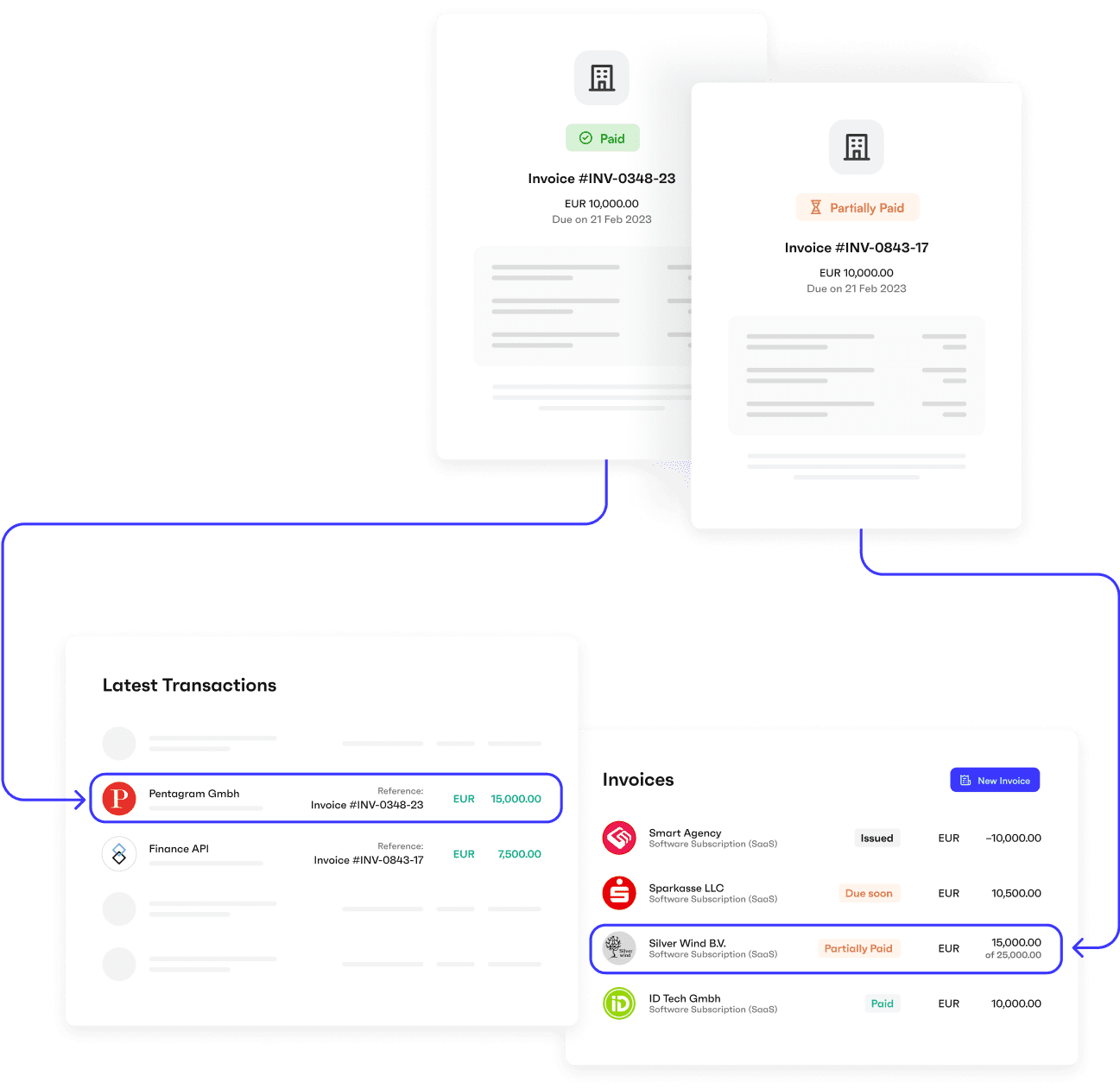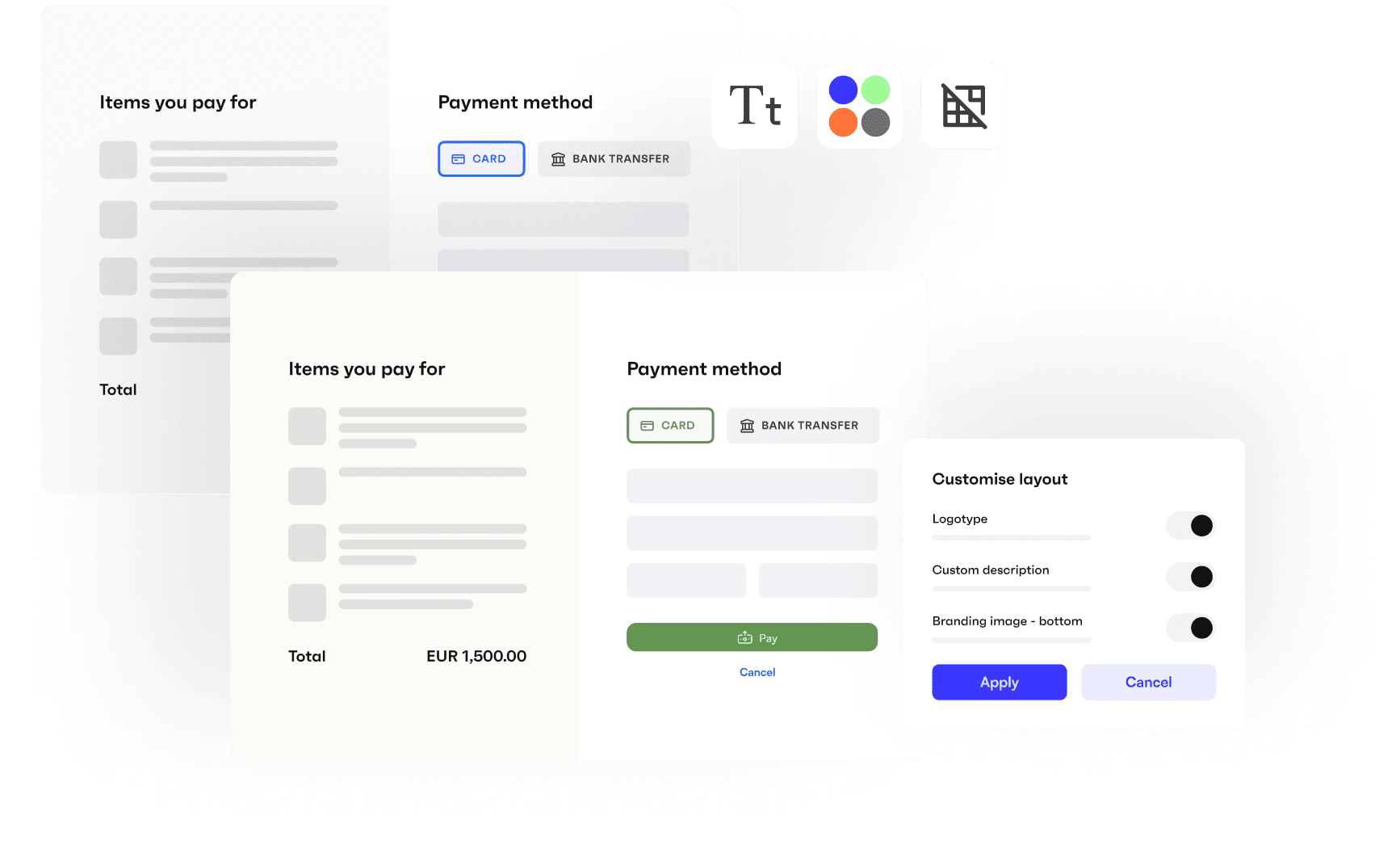 Your customer emails an invoice with a payment link attached
Their client pays it in one click by card, bank transfer, or other popular methods
Invoices with payment links get paid 40% faster, so your clients don't need to chase payments. Monite does this for them
Your customer gets notified when the invoice is paid, and reconciliation is automated
You earn up to 0.5% on every invoice payment. Markups for each payment method are adjustable



Let users pay within your interface
and earn up to 0.6% per invoice.
AR/AP are core to our product, so we looked at multiple providers as well as building in-house. We chose Monite due to their product depth, quality of APIs, and fast development. Working with Monite has been a breeze – a robust API platform, knowledgeable team, and quick support at all times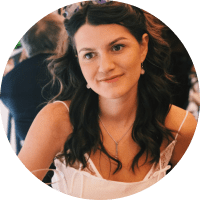 Learn more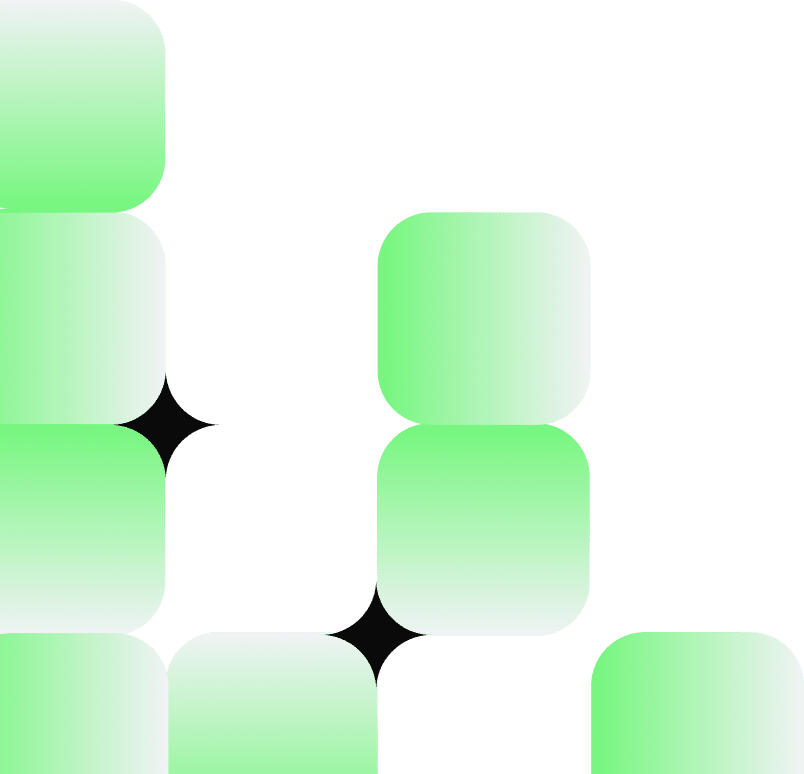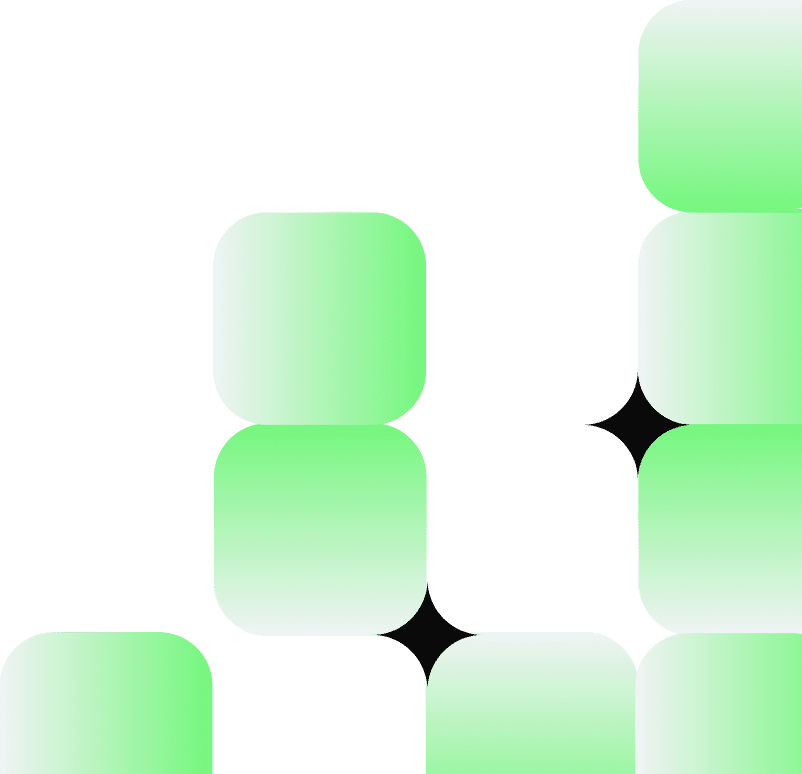 One API,
50+ payment methods, 190 countries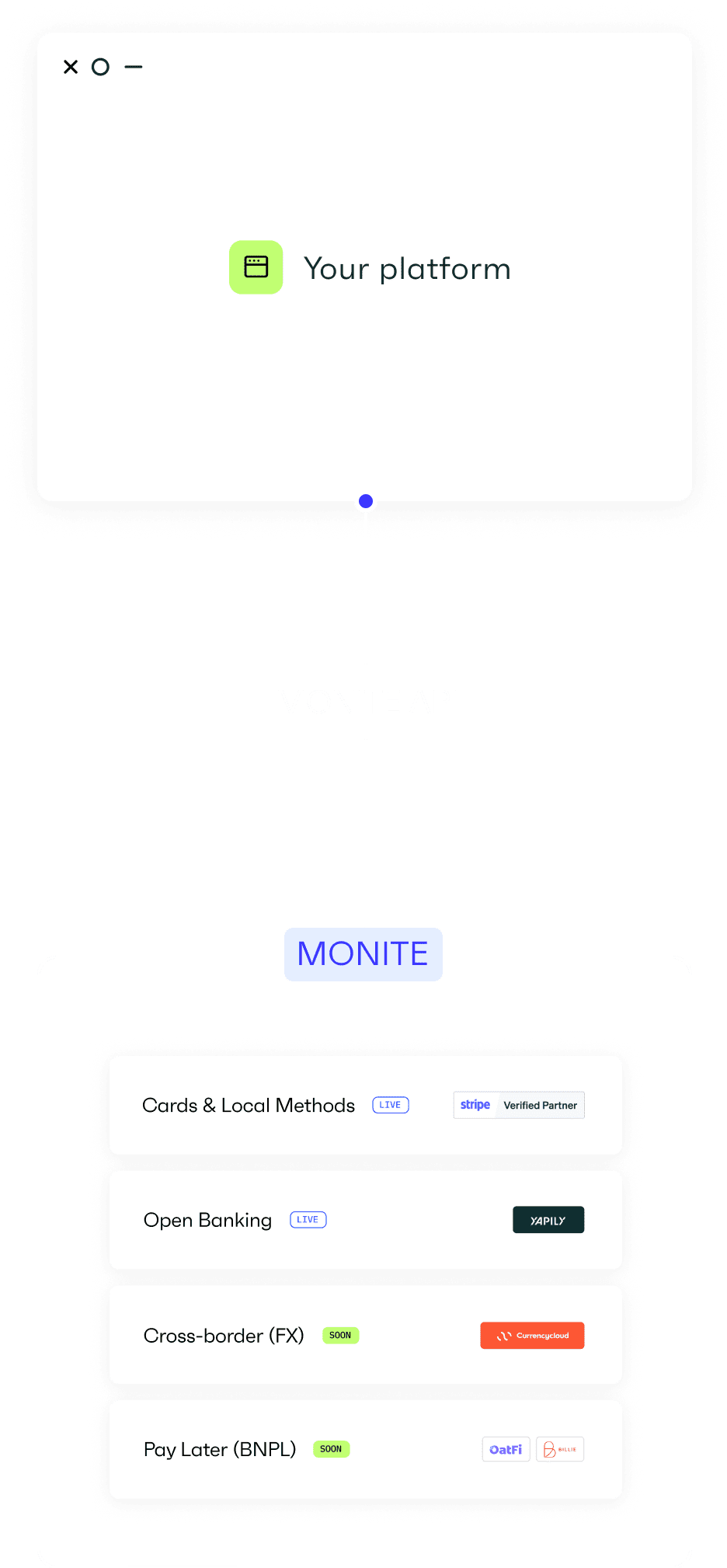 Integrate in 6 days instead of
building for 1-2 years
Building payment links takes years of development and domain expertise. Monite does all the
heavy lifting for you, offering turnkey front-end, back-end, design, and partnerships, so you
can focus on your core product rather than building from scratch.
Fully-featured platform

Launch quickly and grow with a robust set of white-label features from role-setting and permissions to coding complex business workflows—all available via a modern API

Compliance included

We take care of anti-fraud, KYC & KYB, GDPR, and more

UX consistent with your brand

Ensure a consistent brand experience at every touchpoint. Manage the look and feel of accounts payable interfaces, so they feel like a native part of your platform
Experiment fast – integrate in
6 days with 2 developers
By day 4
Onboarding Flow
Implement onboarding flows for your clients for payments usage using API or a fully white-labeled custom page
By day 2
Payment Links
Embed payment links in your emails, documents and more
Don't wait. Put your revenue
into overdrive today
No minimum commitments, pay-as-you-go pricing
Get demo