Organize incoming bills Pay in one click
Forward bills to Monite, we OCR-read them and prepare payments. You can pay in one click, see what's due and get full analytics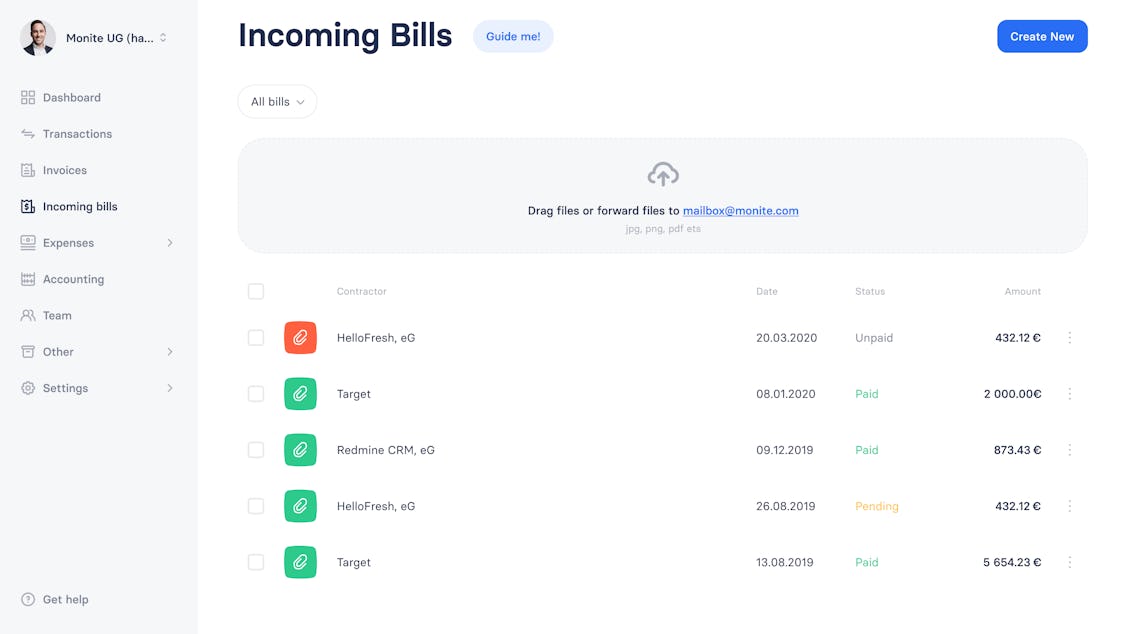 Losing invoices in your inbox?
Tired of reminders?
Forward
Everyone on the team can forward invoices to Monite
We prepare payments
Payments prepared with OCR, full overview of payables
Pay or ask to adjust
Pay invoices in one click or ask for adjustment using comments
Got an invoice - just forward to Monite
Anyone on the team can forward, few can pay
We OCR-read invoices and prepare payments
Leave comments as necessary
Check & release payments in seconds
No lost bills, payments on time
Forward - no risk bills get lost in emails or folders
We organize the bills by due date
We remind you to pay timely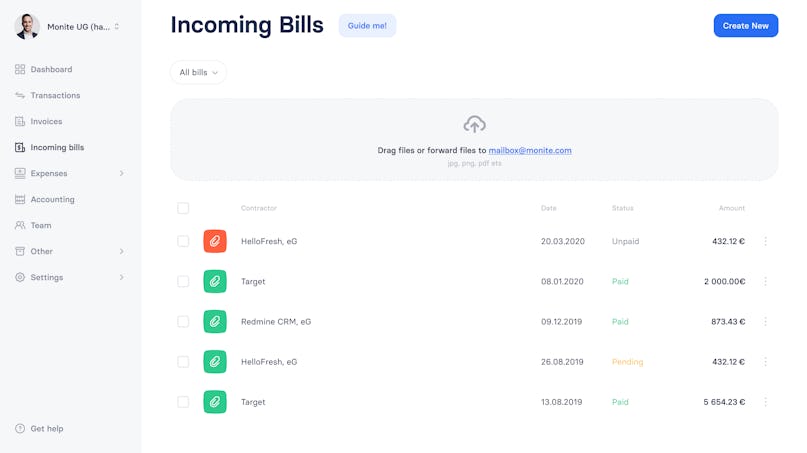 Employees stop chasing you to pay
They always know the status of their invoice
Can see your comments in Monite
May remind you to pay in the system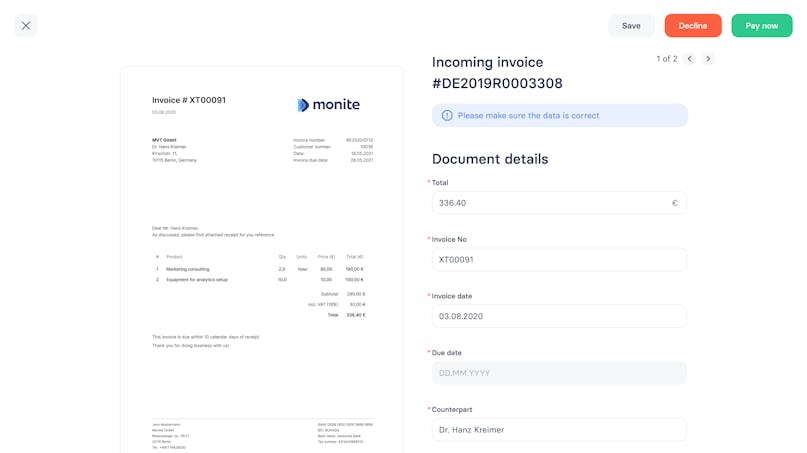 I get 50 emails/day, of course I miss some invoices. Not anymore - thanks to Monite!
Chris D.
So happy to get rid of "Hey pay the invoice" emails
Ann H.
Learn how Monite can save you 8h+/mo