All accounts in one interface
,
5 min to connect
Manage all your accounts & payments from one interface.
Get the best neobanking features without changing your bank
Real-time view
We cover 3000+ banks in Germany
finapi_logo

Pay from one interface
Pay bills & expenses in one click using any account
Understand cash flow
Cash flow analytics for the company & each account
A single banking interface you need
See data from all accounts in real-time
Get overview of all transactions
Counterparts from all accounts saved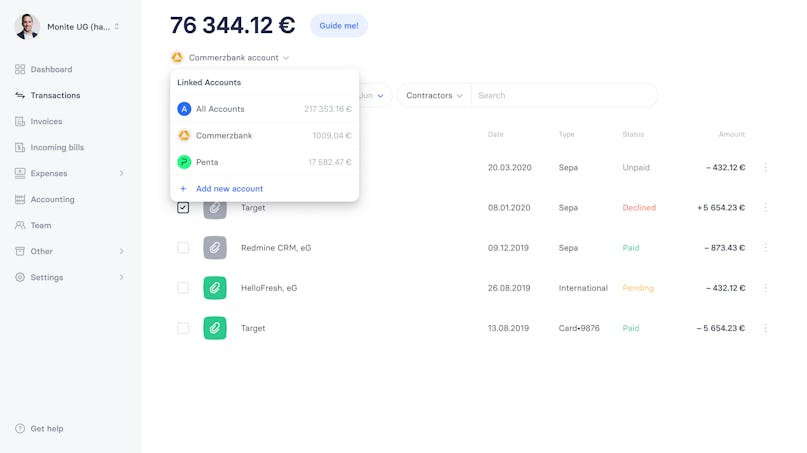 Neobanking functions without changing the bank
Pay bills from any account
Attach receipts to transactions
Add team with custom permissions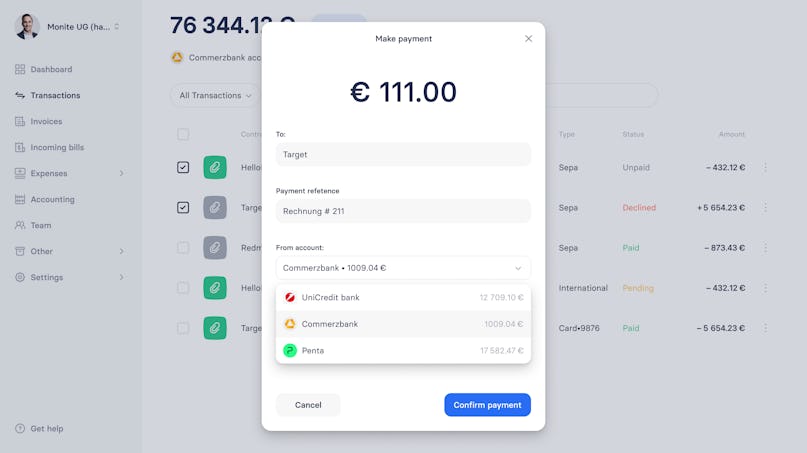 Real-time cash flow with payables & receivables
Total account balances
See payables & receivables
Know the real balance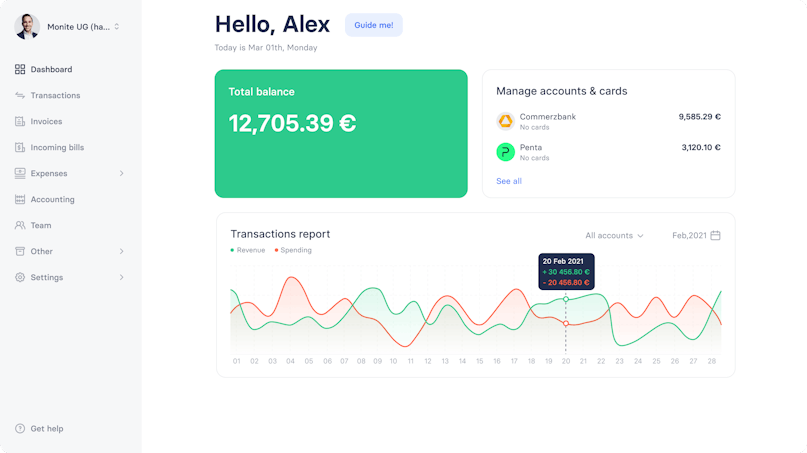 GOBD-Compliant
Just like in your online banking, every connection and payment requires SCA-secured authorization processed by your bank.
BaFin-approved protocol
We are using the Open Banking API regulated by EU PSD2 directive and a BaFin-approved provider FinApi GmbH.
Extra security & privacy
Monite requires 2FA for every login. Custom permissions guarantee only authorized users can see balances & make payments.
Monite lets you get neobanking experience even for old-school accounts. So - no need to change the bank, I just use Monite now
Chris D.
Learn how Monite can save you 8h+/mo