Unlock new revenue streams by embedding
invoicing
Add invoicing, bill pay, B2B payments and cash flow analytics to your product. Customize using API building blocks. Go live with 2 developers in 4 weeks.
Get demo
Backed by founders & execs of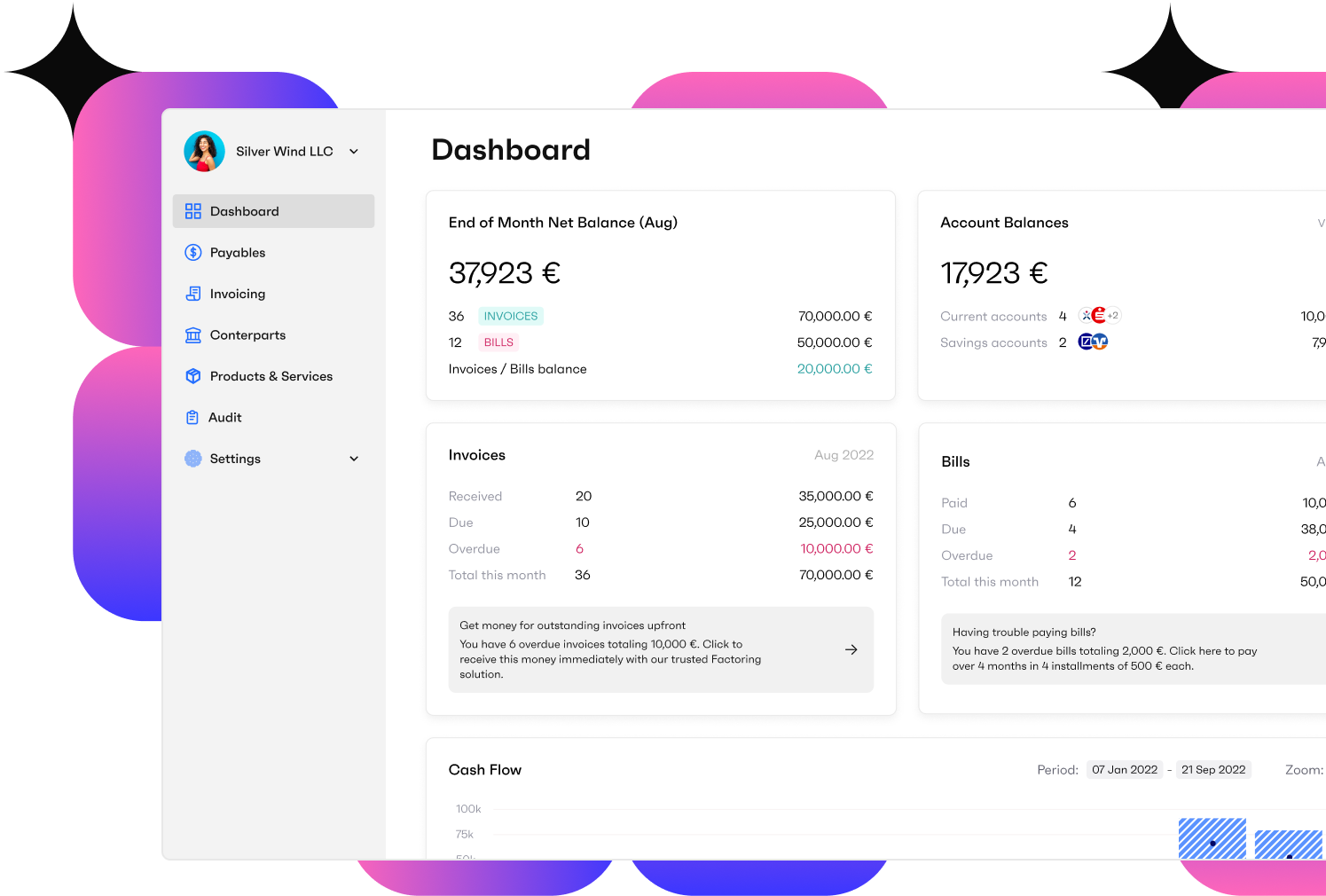 Trusted by many B2B platforms
Earn 2-5x more per user
It takes up to 2 years and $3-5 million to automate
finance in-house. Go live with 2 developers in 4 weeks.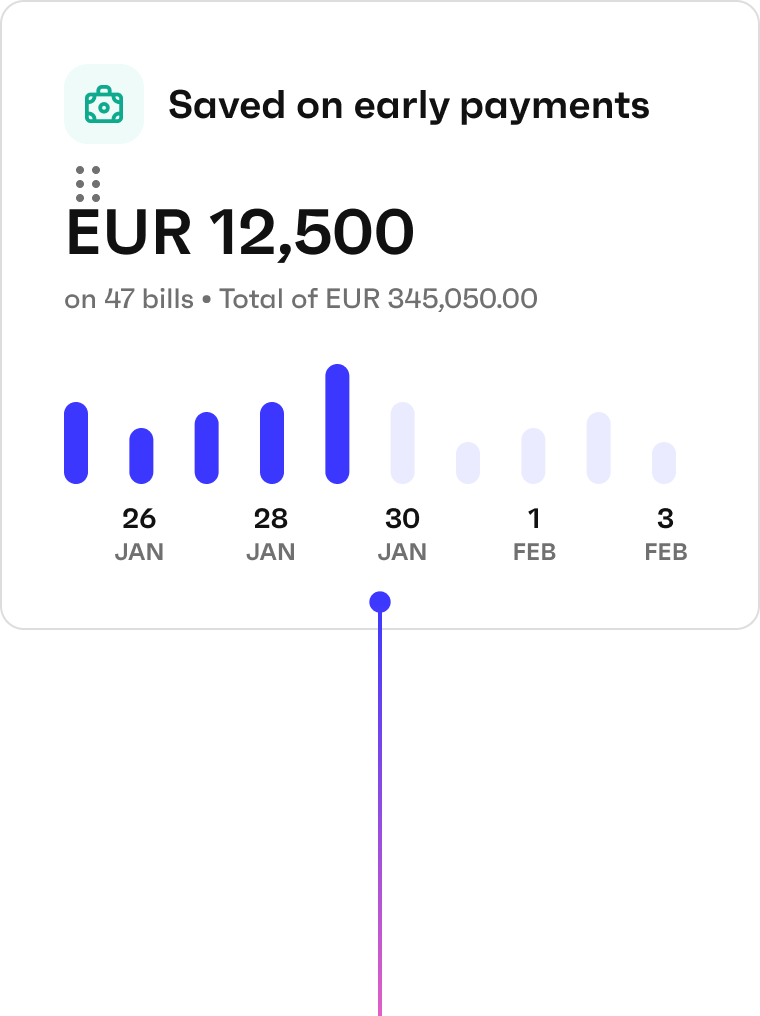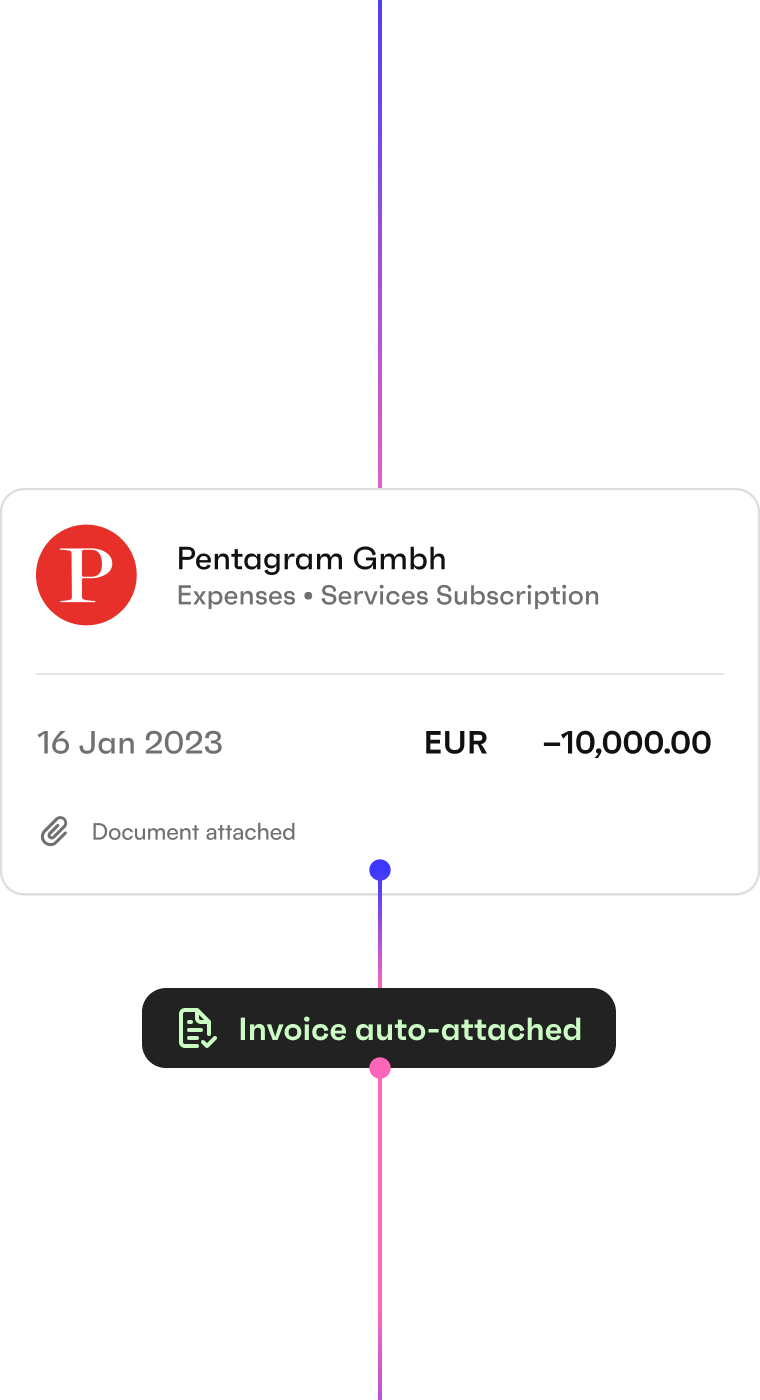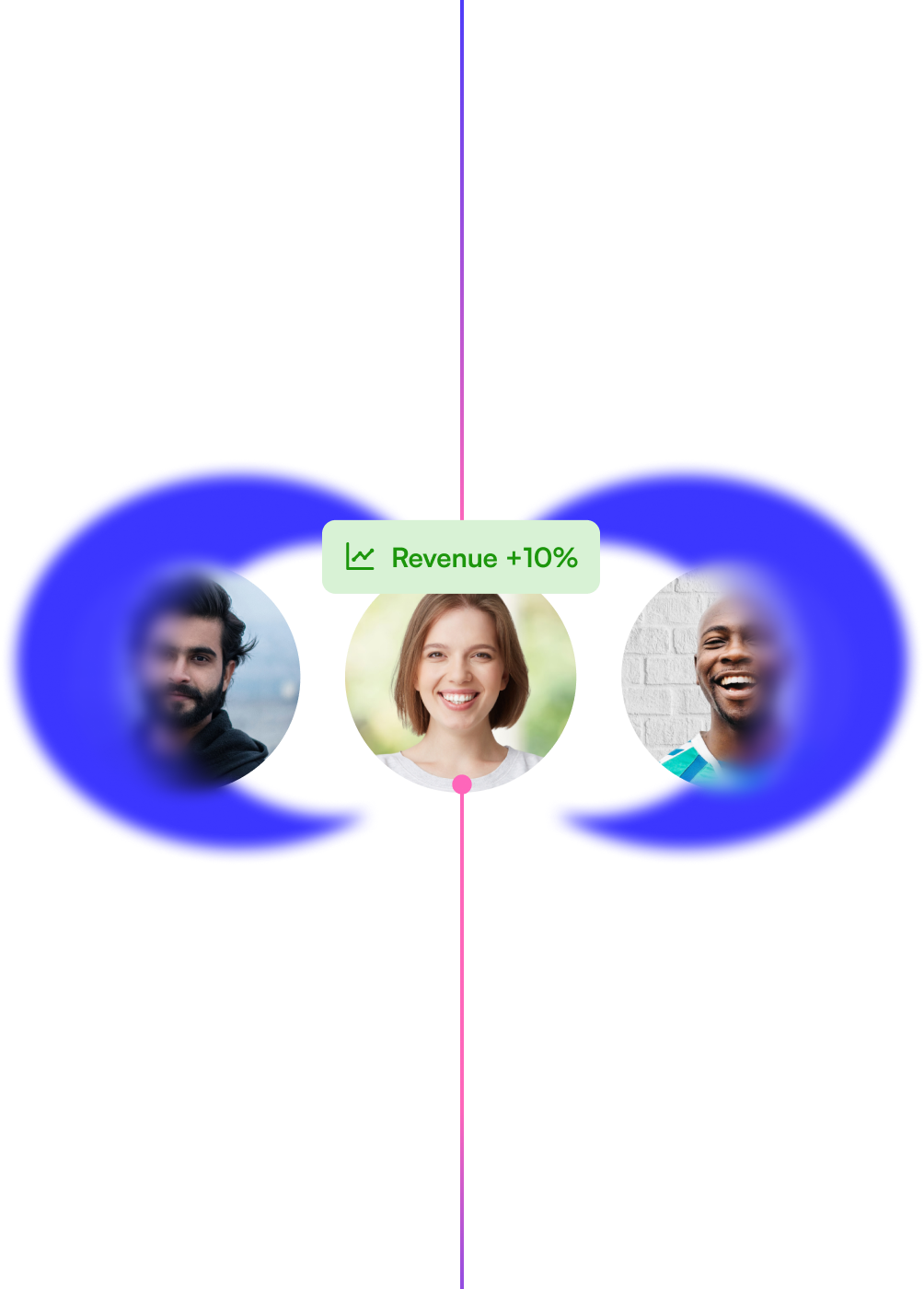 01
Grow revenue per user 2-5x
Earn an additional $10-200 per user/mo in SaaS fees
Expand your revenue and TAM with payments, earning 0.1-2% on each transaction made within your platform
Get commissions on financial services: BNPL, factoring & more
02
Increase product stickiness
Become a one-stop-shop for your SMBs. Offer valuable services that make it much harder to switch to a competitor
New functionality used daily – higher WAU/MAU
Get more users on your platform – expand your reach to new teams at your SME clients
03
Attract more users
Win over customers from competitors without new marketing expenses. Create a network effect with an all-in-one offering
Set your brand apart. Expand your offering to become the go-to player for your industry
Upsell your current users, so you can invest more into growth
Works best for
NeoBanks

Vertical SaaS

FinTech SaaS

Marketplaces
Embeddable workflows
Features that match
top industry players
Invoicing & getting
paid fast
90% of SMBs struggle to get paid on time, chasing an invoice payment for X days on average.
Add clients & products
Send quotes
Send invoices
Get paid via link
Overview invoices & statuses
Send payment reminders
See revenue analytics
Integrate with 40+ accounting platforms
Learn more
Pay bills & expenses
It usually takes 15-90 days for an SMB to pay a single invoice. Many use Excel and email to handle payables tasks, leading to debts, double payments, audit issues and overspending.
Collect bills via email
Overview payables & obligations
Build & customize approval flows
Add comments & to-dos for their team
Approve bills in one click
Perform single and bulk payments
Analyze spending and debt analytics
Integrate with 40+ accounting providers
Learn more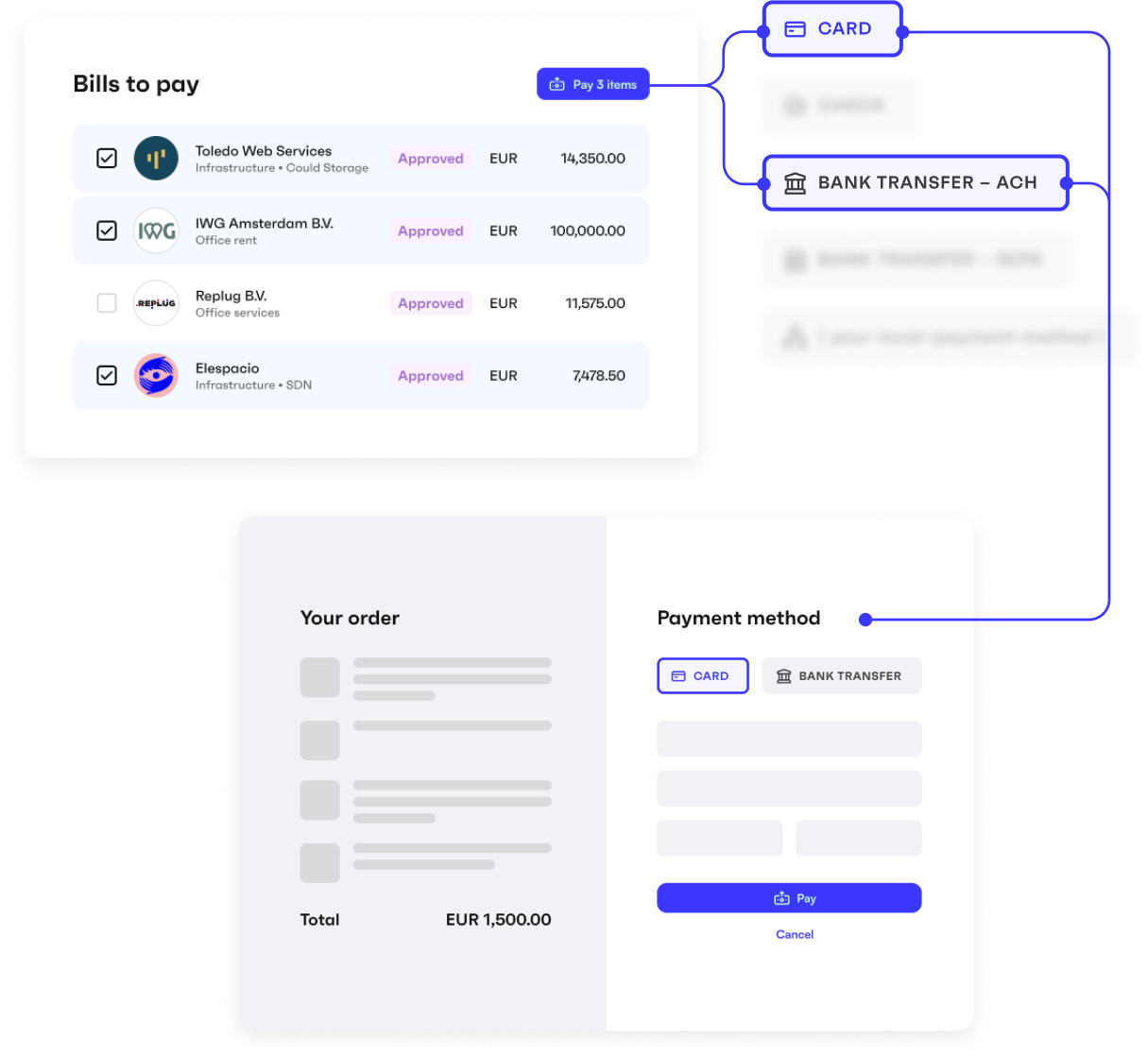 Embeddable B2B payments
Someone else earns from your clients'
payments. Take this revenue back.
63% of SMBs struggle with payments, handling them by hand or using multiple providers for
banking, FX, cards, etc. Meanwhile, 90% would prefer a single solution for all of it.
Success cases
Neobanking platform for e-Commerce companies

Thanks to Monite, we enable our clients all across Europe to send compliant invoices and collect payments via payment links. At the same time, we enable our eComm customers to pay suppliers worldwide using Monite's Accounts Payable functionalities and payment rails

Carlos, CEO

Global payrol solution & merketplace for freelancers

We let companies employ people & freelancers globally. With Monite, we are building a finance one-stop-shop for freelancers on our marketplace – so they can manage all their revenue, supplier payments, and more in one interface. Monite also powers up our marketplace payments

Collin, CEO

Processing documents, AR & AP via Monite

AR/AP are core to our product, so we looked at multiple providers as well as building in-house. We chose Monite due to their product depth, quality of APIs, and fast development. Working with Monite has been a breeze – a robust API platform, knowledgeable team, and quick support at all times

Jane, CPO

Business process automation platform for African SMEs

African businesses waste hundreds of hours on admin work, so we are building a platform to streamline their back office, accounting, and payments. We rely on Monite for core functionalities – Invoicing and Bill Pay. We love Monite's great service, solid features, and easy-to-use SDKs

Steve, CEO
Become the one-stop-shop for your
industry before someone else does
Be the first-mover. Don't play catch-up.
01

Finance is a pain

Today, SMBs handle finance manually, leading to lost time, money, cash flow and spending control.

02

5-7 tools are needed

It's hard to automate everything. SMBs need to onboard 5-7 specialized tools for finance alone, which is too pricey and complex.

03

SMBs want an all-in-one solution

SMBs dream of automated finance management on the platform they use daily.
Once one software demonstrates its value, the customers want to consolidate around it for all its software needs – get a one-stop-shop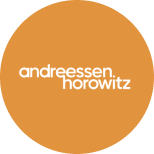 …and tens of other reasons
Successful one-stop-shops
Started as a POS for restaurants, now all-in-one tech stack for the entire industry

78%

of revenues and 97% of ross profit from financial services

114%

net retention rate and 18-month payback period.

Brex started as a credit cards provider for startups and became a one-stop-shop financial system for entrepreneurs

78%

of revenues and 97% of ross profit from financial services

114%

net retention rate and 18-month payback period.
How much more money
can you make with Monite?
Instantly calculate your possible revenue based on your user base
Calculate
Save development
time with modular API
A single access point for various capabilities. Construct solutions of any complexity; test new features once we roll them out without the need to reintegrate.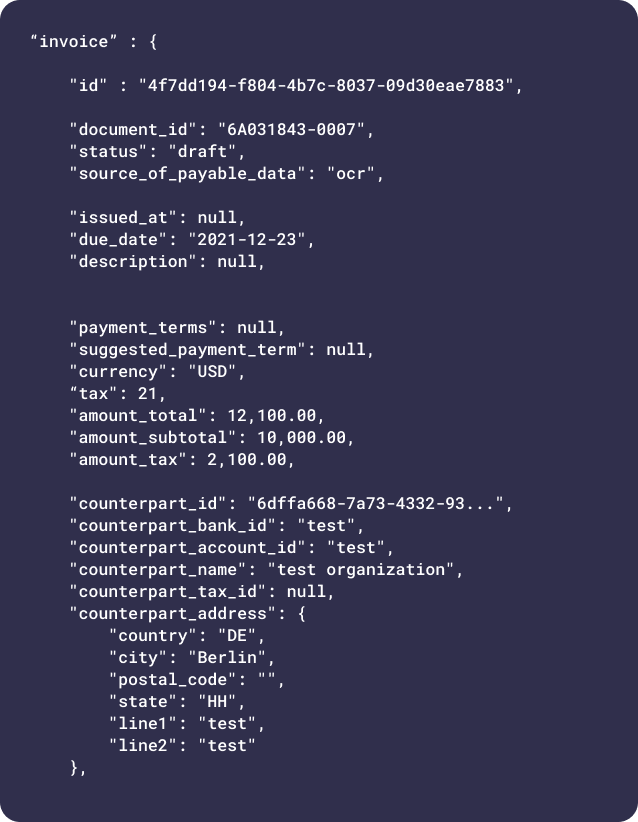 Backend integration

2-5 days of work for 2 devs

Frontend integration

2-4 weeks with our SDKs; a bit longer if you use your own design system

Design

We provide a full guide to UX/UI for each feature and how to get users active
About Monite
Building the future of
financial services
Next-Gen CFOs Need Next-Gen Tools to Power Their Organizations

Learn more

The definitive 100 pioneering digital procurement solutions

Learn more

Why we pay for employee mentors

Learn more
By providing a tailored and efficient solution through its API-first finance workflows, Monite has the power to unlock an enormous opportunity for the B2B sector, both for SMBs and the platforms serving them, in a repeatable and durable way.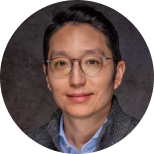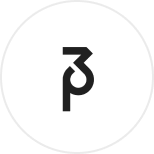 High priority for
your roadmap
Become a one-stop-shop before
your competitors do
Get demo