Guides Archives | Monite
September 23, 2021
What is Invoicing API?

In the post-pandemic era, API e invoice has got mandated by governments around the globe. It has got initiated for small-scale companies with a whopping turnover. A comprehensive e-invoicing API implementation ensures:
· Reduced fraud and tax leakage
· It saves money and time
· Reaps the benefits of e invoice API to taxpayers like precise and easy claims, and reduced invoice matches, to mention a few
· Enhanced transparency and reduced human error; and more

Outlining the Importance of Accounting API

In the accounting domain, APIs enable clientele to treat accounting software as the prime hub. In addition, it allows using it to unleash the accounts data effectively and increase the efficacy of fundamental business processes. It integrates with accounts to improve credit control. What it does is, automate the procedure of chasing customers for displaying payments and credit risks.

By connecting to the account automatically, APIs understand which invoices have got paid and which are not. Considering API in accounting, it turns the accounting software into an equipped toolkit. So, this means that there's always one application that may benefit each client. Kudos to the influence of cloud-accounting APIs! Now, you get reviewed as a trusted business advisor to small businesses.

How Does Bill Payment API Work

In general, there are two types of payment method identifiers for bill API online:
· URL-based payment methods: It represents one payment method tied with a single payment app
· Standardized payment processes: It's the most used string for the payment method identifier

The payment method concept in the payment request API is simple. However, it's imperative first to understand a larger architecture.

How Connectivity via Bookkeeping API Empowers Accounting?

API for e invoicing is crucial for 21st-century cloud accounting as the software used throughout the business requires accounting solutions. From managing projects to generating orders, each business area comprises a financial dimension. The tools also require transferring transaction data to the accounting system for effective financial management. So, this means decent accounting relies on consistent IT connections.

Without robust API, the connections get delayed or may break, resulting in data errors. It may require resorting to manually validating the accounting information. Using accounting tools with strong API allows for streamlining the life cycle from beginning till the end.

Why Should You Use Accounting Software API?

There's a multitude of reasons why businesses must consider launching accounting software APIs. They offer the potential to:
· Generate revenue
· Extend the value and reach of customers
· Support marketing activities and sales
· Stimulate technical innovation and business
· Ease integration of applications and backend data

Understanding the Role of Invoice Generator API

The Invoice Generator API provides a PDF conversion system integrated with the existing applications. The Invoices API allows you to create invoice API and manage them for orders created by using the Orders API. Upon creating the invoice and configuring the delivery method, invoice settings, and payment schedule, you may publish that invoice.

September 22, 2021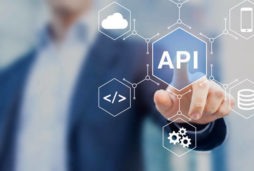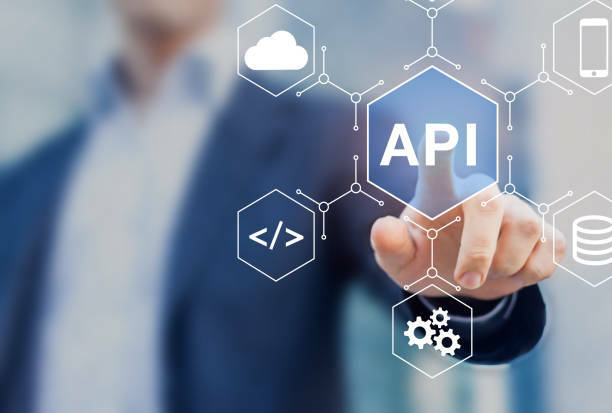 API banking is a unique, advanced, and innovative way to improve communication between the clientele server and the bank. It makes use of JSON/XML codes and makes data transfer seamless between the two systems. Here's your guide to everything about API banking. But what is API Banking?
What is API Banking?
By API banking definition, Application Programming Interface uses XML/JSON codes for enhancing communication between client servers and the bank. By doing so, it makes data transfer between the systems smooth and ensures secured integration between the bank's and customer's systems. API Banking helps customers perform banking transactions easily without toggling the ERP or Enterprise Resource Planning platform and the bank.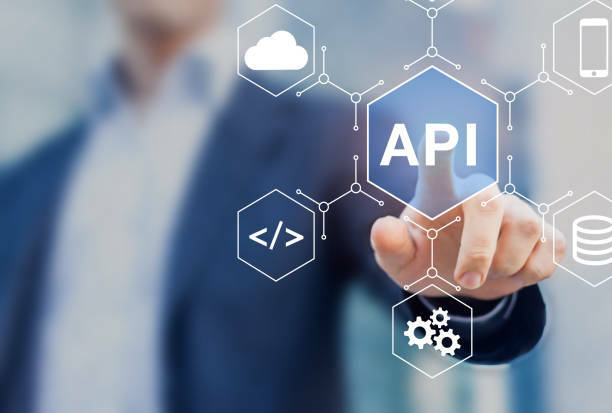 Outlining the Benefits of Bank API
There are multiple benefits of API banking, and to mention some of them, you can follow the following pointers:
– Instant solution and direct integration – Real-time solution to process banking transaction
– Secured and seamless medium of integration – Exchange files or data in the encrypted environment
– Extremely efficient banking mode – Reduces the turn-around time concerning banking transaction as initiation and reverse status on the customer system based on real-time
– Easy reconciliation and Saves time – You no longer require visiting the bank or manually uploading the transaction files
Bank of Canada Exchange Rates API
To broaden the concept of exchange rates API; here's highlighting the pointers:
· Daily Exchange Rates
· Monthly Exchange Rates
· Annual Exchange Rates
· Daily Exchange Rates Lookup
· Canadian Exchange Rates (the CEER index happens to be the weighted average of bilateral exchange rates for Canadian dollars against currencies of Canada's trading partners)
· Foreign Exchange Intervention (updated when the bank intervenes in the foreign exchange market)
About exchange rates
To do so here's highlighting two significant processes:

1. Understanding the exchange rates
Talking about the foreign exchange market, it determines how much the Canadian dollar is actually worth. If you consider the Canadian Bank, one must intervene to support the value accordingly.

2. Background information on exchange rates
As per the API banking firmenkunden, it is imperative to first consider learning about publication and calculation methodologies for the FX or foreign exchange rate data on the Canadian bank's website.

Deconstructing API Bank Models

API banking models get classified broadly into three classes, including:
– Platform banking or API banking platform
– Banking as a service, and
– API Open banking

Types of Bank Login API

The banking industry is emerging to the open-source model through APIs. As per the report, there are three ways of logging in API through the following banking APIs:

1. Private API
The APIs get commonly used within a traditional banking institution for the purpose of augmenting the efficacy of operations. The set of APIs gets viewed as essential by the banks due to the fact that they significantly reduce development time for building new systems or customer-facing applications.
In return, what it does is, maximize productivity. Instead of creating apps from scratch, what developers can do is, draw from the common pool of private APIs.

2. Open API
The set of open APIs has become famous in the 21st-century banking hub. With the API in banking industry getting prominent, the APIs avail the data for the third parties that might not enhance the formal relationship with the banks. The open banking initiative ads improve the whole digital banking solutions.

3. Partner API
According to API banking Deutsche bank, APIs get used as the interface between banks and their business partners. In return, it helps the banks to expand product lines and services, to mention a few. Does it sound confusing? Well, here's to learning further on this front.

Any bank may work with a third-party company to create the loan documents automatically. This gets done for numerous loan app that banks receive. By working in this manner, banks will be able to work together with the partners to troubleshoot the common problem by sharing APIs accordingly. This may increase the efficiency of the bank and allow for the automation of loans.

Classification of Bank APIs by Functionalizes

These get divided into different categories such as:
Core API in banking: It encompasses APIs used for savings accounts for cash deposits. APIs help with cross-border payments.

Card Issuance APIs: With the most effective API banking strategy, they allow creating, managing, and distributing the physical and virtual cards. These get used for creating the cards for the businesses.

KYC APIs: As per API banking use cases, this set helps in identifying the retail customer or business. It helps in reducing onboarding time for customers, ensuring seamlessness.

Lending APIs: APIs help in offering credit to the customers. They offer information that loan officers need for making effective lending decisions.
Acquiring APIs: This particular set of APIs encompass payment gateway APIs as well as online card acquiring APIs! Online card acquiring APIs enable the companies to accept any kind of payment with the cards or even internet banking!

The emergence of API Banking

As per the API banking wiki, the historical roots of the evolution of API banking have its roots in 2016 when CMA or Competition and Markets Authority asked different top-notch banks to offer access to the data to the third-party apps. The decision came as a result of multiple small steps taken to open banking.

After some time, PSD2 emerged at the forefront and made a prominent contribution to the evolution of Open banking. With that, UPI or Unified Payments Interface played a prevalent role in the emergence of API banking. The procedure of sharing data through the bank APIs get demonstrated as API banking.

Adoption of API Banking Definition

With the adoption of API banking, it has fueled the development of newer entrants. Additionally, API banking also brought changes to the way fintech organizations and banks work.

So, this was your guide to everything about API banking. Now that you have learned the nitty-gritty of API banking, you can hire the most effective API banking services and proceed seamlessly.

September 21, 2021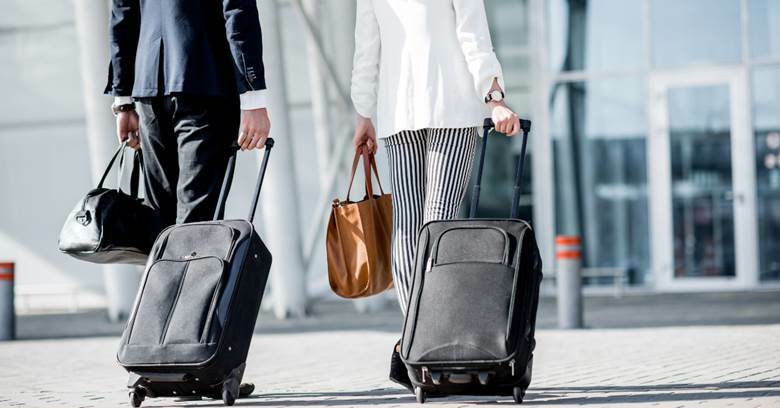 Small business employees in Germany spend time on the road because they must. When you're establishing your business, face-to-face contact with clients and partners in other places is more impactful. Travel expenses are part of daily business, and they can add up in a hurry.

Accounting for travel expenses can be complex and sluggish. It's made even more cumbersome by regulations and policies on employees' travel compensation and reimbursement. Here's a quick guide to some of the more peculiar specifics of expensing for travel in Germany.

What Types of Travel Expenses Are There in Germany?

Business travel and expense accounting in Germany breaks down into two main categories:

Per Diem Expenses

Per diem allowance is the sum an employee receives for living expenses in travel. These expenses are for basic life necessities. Limits on per diem expenses are set by the German government.

Mileage Reimbursement

In Germany, companies are permitted to reimburse employees €0.30 per kilometre for fuel costs when traveling by car. Payments above that rate are subject to taxation.

What Are Per Diem Expenses?

The per diem allowance is a set daily amount to cover an employee's daily discretionary spending while traveling on business. Since the company pays the allowance directly to the employee, there's no legal requirement that they keep receipts on per diem expenses.

What Do Per Diem Expenses Cover?

When it comes to per diem, Germany is a little more complicated and restrictive than other nations. The allowance primarily covers accommodations, entertainment, and meals.

Most German companies pay for hotel stays straight from their budget, so accommodations are customarily not covered by per diems.

Entertainment per diem is subject to very strict conditions. For example, a company can't reimburse the employee just for entertaining themselves, or outings with other company employees — there must be a third party involved. There are also firm requirements about documentation for entertainment, including the name of all parties involves and the reason entertainment was needed.

So, for practical purposes, per diem in Germany is primarily for food the employee buys on their own.

What Are the Per Diem Limits in Germany?

There are two sets of per diem limits for Germany: one for domestic travel and one for foreign visits.

Domestic limits are clear, but still tricky because they're based on travel length. The trip must last at least 8 hours to qualify for per diem compensation. After that, the per diem limit is €14 if the trip lasts only a single day. For multi-day trips, the per diem limit is €28 for every 24 hours the employee is away from home, and €14 for days of arrival and departure.

Foreign trips are where per diem law in Germany gets really complicated. These regulations are based on the cost of living in the country visited, and that amount varies year to year. Per diem expenses for foreign travel are subject to the same day-length regulations as domestic trips.

We're not quite done yet. If the employee has a free or expensed meal on the trip, such as a free hotel breakfast, then their per diem is reduced— 20% for a free breakfast, 40% for a free lunch or dinner.

In the very rare instance when a hotel isn't covered by the employer, the per diem limit for overnight stays is €20.

It's prohibitively difficult to keep up with the formulas and limits in calculating per diem — and the rates are always subject to annual changes. The Monite financial platform automates and organizes per diem expenses easily and quickly.

What Are Mileage Expenses in Germany?

Fortunately, car mileage reimbursement is far less complicated in Germany — so simple that we've already explained it above. It's €0.30 per kilometre, if you've forgotten already.

To get tax-free reimbursements, the employee must document each route they take on their trip and provide evidence that it was the quickest way to get to the business destinations on their trip.

Although the policy is straightforward, mileage expense reports need to be entered on tax-compliant documents in Germany. These forms are fully integrated into Monite's financial software, so mileage reports are effortless.

Some companies find it preferable to let employees expense car maintenance and gas costs, rather than submit for mileage reimbursements. This can have favourable tax implications for both parties. The employee can expense repairs and fuel costs by uploading their receipts — something else Monite does easily.

The Bottom Line

Per diem and mileage reimbursement help small business employees take the edge off being away from home. The Modite financial platform takes the strain and struggles out of paying for travel. Logging and expensing are up to 5 times faster with Modite software. Contact us to find out more.

September 20, 2021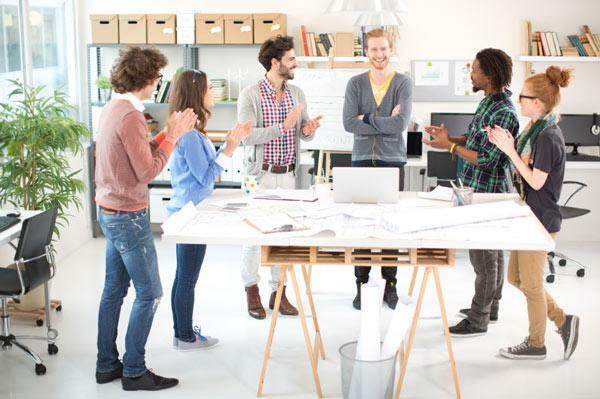 I like being first, and not in the way you think. I enjoy a little healthy competition but what I really enjoy is being first to dive into new ventures. If you look at my background, you can see I have worked at some pretty disparate companies in diverse industries from non-profits to early stage startups to pre-IPO Global businesses. I have never shied away from a challenge, whether it was moving from my hometown of Moscow to work in Tunisia or to settle in Berlin, to starting my own company and going through all the growth pains and challenges.

My driving force is the words that get me out of bed every morning: Be Bold. The kind of boldness that compels me to take that leap of faith into a new venture. The kind of boldness that helps me to ask questions like, "how can I make this a little bit better."

I enjoy learning and growing and the perfect fit for me has always been companies with a strong growth mindset, a forward-thinking vision, bright and talented team members and most importantly a culture of respect where everyone is seen and heard. Unfortunately, some companies may start out that way, but lose sight of these things along the way.

That brings me to my current position. At the end of 2020, with my last opportunity drying up due to the pandemic and a failed IPO, I looked to launching something of my own. I had done it before, why not do it again? This time it was a little more complicated because I was looking to set up my new venture in Germany. There were so many tools and software to navigate, it seemed overwhelming to just get a bank account set up much less get invoicing, expenses and accounting and other services all in one place. That was when I ran into Ivan Maryasin, whom I had met back in 2017. I told him about my frustrations with starting a business from scratch, and he told me that he was building a tool that would do just that. This was serendipitous because he was also looking for pre-beta testers. I jumped at the chance to try out this tool and was one of the first customers to start using this product. I liked the product and the company's growth-minded culture so much, I ended up joining the team.

Now with Monite, I get to do what I love to do and influence the culture of mutual respect and also learn all about fintech. Yes, it is another industry, but I consider myself a life-long learner and I must be learning something new to feel like I am progressing in life. This scratches that itch to take a look at an established industry and be able to find ways to make things a little bit better, a little bit bolder, a little bit faster, and a little bit more efficient everyday.

We will eventually face a new world of work post-Covid, and I know that some of you are considering making a change. I say be bold. Look as this as a reset for you to find a new path, whether it is with your current job or a new one, or maybe starting that company you were thinking about. You have the opportunity to make your life and your career just a little bit better every day.

September 19, 2021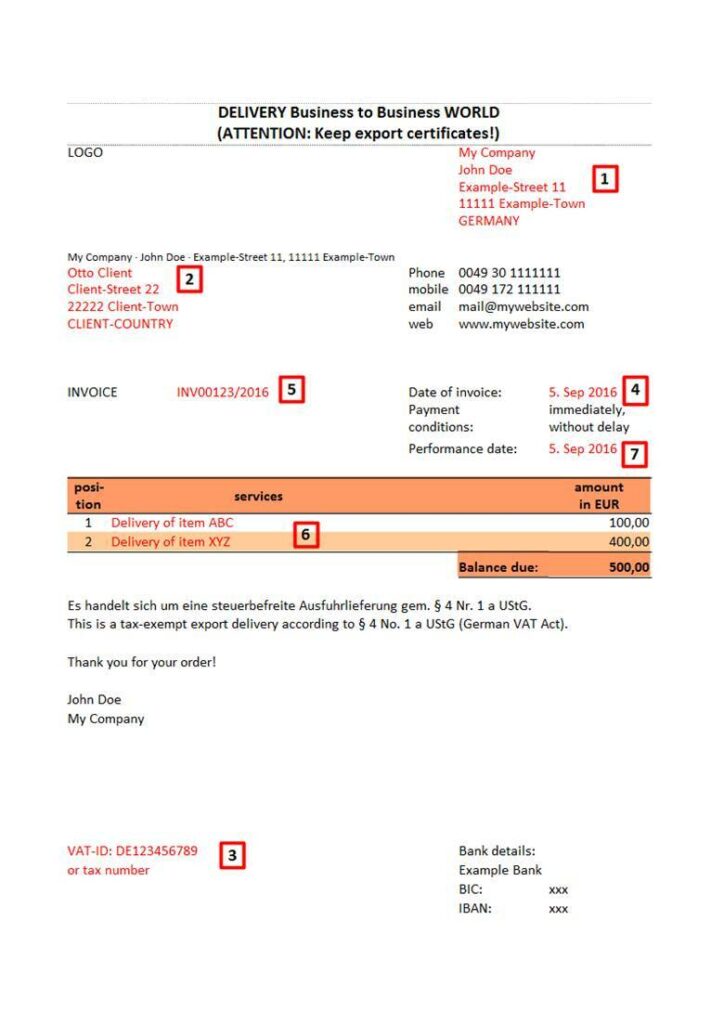 Anytime your small business provides services to another business or a private individual, you must generate an invoice. It's not just a courtesy: It's legally required.

Certain information must be on every invoice issued from a German copy. Other information isn't required but may be beneficial to have for both you and your customers. And, of course, the maze-like regulations concerning VAT charges make certain invoices hard to fill out.

In this post, we'll tell you how to do an invoice that's thorough and compliant — and most importantly, gets you paid.

What Information Must Go on an Invoice in Germany?

The invoice (or Rechnung) is a legal document. So, there are a few German regulations about how to write an invoice, including certain items that are always required. They are the following.

Title
Somewhere near the top, there needs to be an indication that this is, in fact, an invoice. The word "Invoice" or "Rechnung" will suffice.

Unique, Consecutive Invoice Number
No two invoices from your company can have the same number. The best practice is to simply issue them consecutively.

Names and Addresses
List complete names and mailing addresses for both your company and your client or customer.

VAT Numbers
Provide the VAT or tax ID numbers for both your company and the client or customer.

Invoice Date
This is the day, month, and year the invoice is sent.

Products or Services Provided
For goods, put down the items the customer ordered. For services, describe the scope of work performed. Brief additional information, like the customer order number or more specific detail, can be helpful too.

Time of Delivery
When was the product shipped, or when was the work completed? Enter the date.

Net Amount Due
This includes the unit price, project cost, or hourly rate, whichever is appropriate. It also includes tax and VAT charges, if applicable (more on that shortly).

What Additional Information Can Go on an Invoice in Germany?

While the above items must be displayed on a German invoice, there are a few optional details that are always helpful to have.

Due Date and Payment Terms

These aren't strictly required, but frankly speaking, they probably should be. It's always best to set up a defined date when payment is due. Doing so gives the recipient a clear, unambiguous deadline, and decreases the chances you'll have to wait to get paid.

Strictly speaking, the payment should be due now. Feel free to mention that, but also give them a drop-dead due date. Common terms are 7, 14, 28, or 30 business days from the date the invoice is issued. Be specific what day month, and year that is — just saying "in 14 business days" can sound too vague.

Units

The total number of material goods sold should be somewhere by the product description. If you've just sold a client three air conditioners that are exactly the same, you can just list the item on one line and put the number "3" under the "Units" column.

For services or projects, the unit concept only matters if your charges are time-based — if you charge hourly fees, then "hours" are your "units." For per-project invoices, or things like ongoing, contracted consultation, there may be no point in listing out units.

Discounts

If you applied a discount to the items or services you sold, it's a good idea to indicate how much somewhere near the item description. The customer will be aware that the price they paid won't necessarily be the same later.

How Do VAT Regulations Alter Invoices in Germany?

VAT charges and regulations, and how they relate to invoices in Germany, probably deserve their own article. They're that complex and potentially confusing. Since they're important to consider, we'll address them briefly here.
The VAT charge in Germany is currently 19% of products sold or services rendered. However, in certain circumstances, the VAT charge is either not required or outright disallowed.

If your sale price includes a VAT charge, it must be listed out in the "amount due" section. If there's no VAT charge, you must explain why. This is a good use for the "memo" section on your invoice.

Here are situations when VAT charges aren't necessary:

Small Business Regulation
If your company earns less than €22,000 a year, you don't have to pay VAT. You therefore cannot issue VAT charges to your customers and must explain why on the invoice.

Domestic Exemptions
Certain services in Germany are exempt from VAT charges. They include community work, bank and health services, education, and post offices. If you're uncertain whether your business applies, consult a tax advisor.

International Sales
Many exported products from Germany are exempt from VAT charges. Sales to businesses in countries inside the EU, for example, incur no VAT charges.

As for sales to countries outside the EU — well, let's just say there are a whole lot of them. And every one of them has a different tax policy when it comes to German exports. Some countries may not even have a tax treaty with Germany in place at all.

Like cross-border product sales, VAT policies and exemptions for international services are extraordinarily complex. They're also treated differently if the customer is a business or a consumer, and whether their country is in the EU or not.

The whole subject is a little intimidating to think about, to be perfectly honest. We urge you to speak with a tax advisor about it.

Create Invoices with Monite

With Monite, you may not have to think that much about everything you've just read. Our platform generates automatic and accurate invoices, tailored to your business's policies and German regulations. Monite integrates your invoices with your entire financial department for easy review and reporting. Contact us to learn more.

September 16, 2021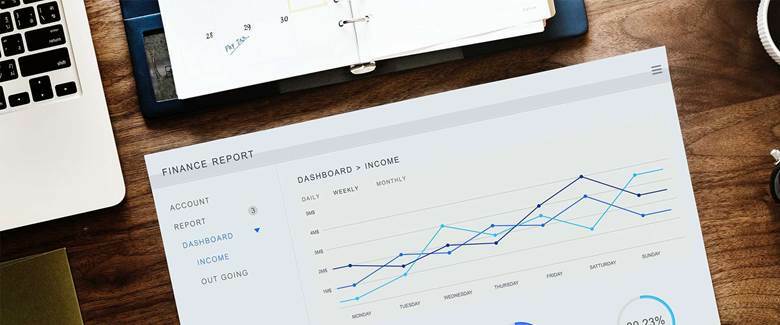 Travelers on business trips always run into on-the-spot expenses. Sometimes the employee must pay for them out of pocket — they may not have a company credit card, or the vendor only accepts cash.

Since they're spending money on company business, it's only fair for the employee to expect reimbursement. That calls for an expense report, a small company accountant's closest paperwork friend. But creating and keeping one isn't always effortless.

What is an Expense Report?

On a fast-paced business trip unexpected or immediate needs often come up. A small business expense report lists all the items and services the employee purchases on their own during a business trip. It's fairly simple in theory, but not always easy to execute.

The employee is expected to keep a record of everything they buy on the trip, save all the receipts, and submit the details to accounts receivable for eventual reimbursement.

Corporate businesses typically have a streamlined process for recording and submitting expense reports. But smaller, independent businesses don't always have those kinds of resources. As a result, expense reports can get hard to update, difficult to calculate, and lost in the shuffle.

What Does an Expense Report Look Like In Germany?

An expense report typically contains line items for every purchase on a given trip, including information like:

· Transaction date
· Item or service
· Purchase price
· Tax charge
· Expense type (per diem, mileage, or personal)
· Additional notes, if necessary

Every item on the expense report should have a receipt attached, whether it's paper or electronic.

What Are the Most Common Problems With Expense Reports?

Long, Complex Processes

Every manual process takes extra time. Maintaining a hard-copy expense report involves burrowing through receipts, bills, and other documentation. Even if one keeps track of expenses with spreadsheet software, having to enter them manually increases the chance of errors and missing information.

Difficult Data Extraction

Financial managers have to sort through multiple submissions — every per diem and credit card expense report in the office — to learn how the company's spending its money. This is almost impossible to do efficiently in a decentralized accounting system, making cost controls and budgets harder to manage.

Reimbursement Delays

Even when employees submit expense reports soon after they return, reimbursement can take time. Reviews are subject to the financial manager's workload. Approvals may be delayed because of lost receipts or missing information. Sometimes reimbursement can take between 3 to 5 weeks, or even longer.

How Can Monite Help With Expense Reports?

Monite brings the streamlined power of centralized financial software to small businesses. From the road, your employees can:

· Add and submit transactions from any device
· Attach receipts to transactions
· Log per diem, mileage, and credit card reports
· Create replacements for lost receipts
· Submit reports and forget — accounting is automatic

Financial managers can:

· Reimburse employees in one click
· Review tax-compliant company expense reports
· Track company spending by employee, vendor, and category with automated reports
· Relay financial information to accountants, executives, and tax advisors quickly

Business trips are busy enough as they are without stopping for spreadsheet work and receipt-wrangling. Monite brings your expense reports under control and gives you back the time you need.

September 15, 2021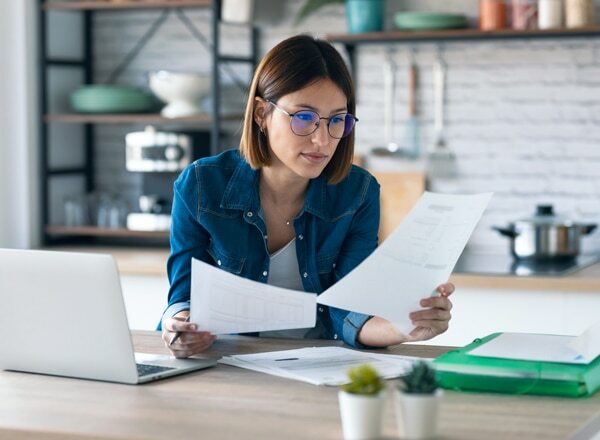 Every business has had to contend with late-paying customers or clients. Nobody in your accounts receivable department looks forward to chasing down missed payments. (Well, almost nobody, perhaps.)

Whether due to a declined credit card or customer oversight, late payments are inconvenient to your business's cash flow. You're entirely entitled to track them down through courtesy calls or letters.

But if they don't workyou may need to commence dunning – meaning you'll have to make progressively stronger demands for payment.

What is the Dunning Process?

The dunning process is a series of escalated steps to notify and request remittance from a customer.

The first step is to call or email the customer, reminding them of their past due invoice. Often, the process stops after a notice or two. Many customers simply aren't aware they owe you or that their credit card was declined. They're eager to take care of it.

Accounts receivable may also try to initiate smart retries on the transaction or seek consent to get updated information from the credit card company.

When the customer doesn't respond or disputes the charge, the dunning process gradually becomes more assertive. It could involve bringing in third parties, even the legal system.

What Is Dunning Process in Germany?

The dunning process is fairly easy to execute — at least in the beginning, while you're still on good terms with your customer.

Notify the Customer

After an unpaid invoice is past due, give the customer a friendly reminder over email or on the phone. If the missed payment is due to a credit card being declined, your accounting software system will most likely send an email notification automatically.

Remember at this stage it's best to be friendly in tone. The customer may not know (or has forgotten) they haven't remitted payment yet. That's only human. If their credit card has been declined, it's better to be empathetic at this point than to go on the attack.

At the same time, be direct and unambiguous about your notice. Emails about the situation should have clearly phrased subject lines: "Action Required: Payment Past Due" or "Account (Number) Suspended: Credit Card Declined."
Although it's important to be concise, give at least some context to your notice. Just saying "Payment Due Immediately" might make it look like a piece of junk email.

Send a Formal Letter

If initial contact doesn't elicit a response, send a hard-copy letter to the customer's mailing address. In Germany, this dunning notice is known as a Mahnung. It represents the point where good-natured collection attempts turn into official legal efforts.

The Mahnung should be explicitly identified as such, and needs to show this information:

· Your name and business address
· Your customer's name and address
· Service or goods your company provided the customer
· Date and number of the original invoice
· Total amount due
· Additional late payment fees if any
· Your and your customer's VAT IDs
· Specific payment deadline (i.e., "15 November 2021," not "30 days from date of this notice")
· Bank details if you require electronic transfer of funds

If the situation gets to the Mahnunglevel, extended clemency doesn't have to be an option. If payment still hasn't been received after the deadline on the first Mahnung, the next batch of notices should have progressively shorter deadlines.

Start Debt Collection Procedures

The final stage in the dunning process in Germany is to start judicial proceedings to enforce repayment. This step is more than just unfortunate: It's also time-consuming, nerve-wracking, and potentially expensive.

At this point, it may well be worth it to contract a third-party debt collection agency (Inkassounternehmen) to represent your company in legal efforts to get late payments. You can also apply to your local district court to initiate the process. We strongly suggest retaining an attorney.

Legal debt collection usually represents the end of the business-client relationship, which is never a pleasant prospect — but neither is not getting paid. Weigh your options carefully before taking an aggressive act that will likely terminate the relationship.

What is the Dunning Process Timeline?

There's no set timeline for the dunning process in Germany, but it should be realistic and reasonable. The following timeline is a good one to adopt:

Cordial Reminders

Two days before payment is due, you can start sending friendly notices to your customer. You probably want to give them a little room — one week is enough — to remit payment without further action from you.

Mahnungen

Two weeks after the missed deadline, it's fair to send the first formal Mahnung. There's no maximum number of notices you can send, but three of them should establish your intentions. Send them up to five weeks after the payment deadline passes.

Legal Debt Collection

If it's been 40 days since the missed deadline, feel free to start judicial proceedings or hire a debt collection agent.

Monite Can Help

Use Monite to keep track of your past due accounts, retain legal information, and make the dunning process at least a little easier to execute.

September 14, 2021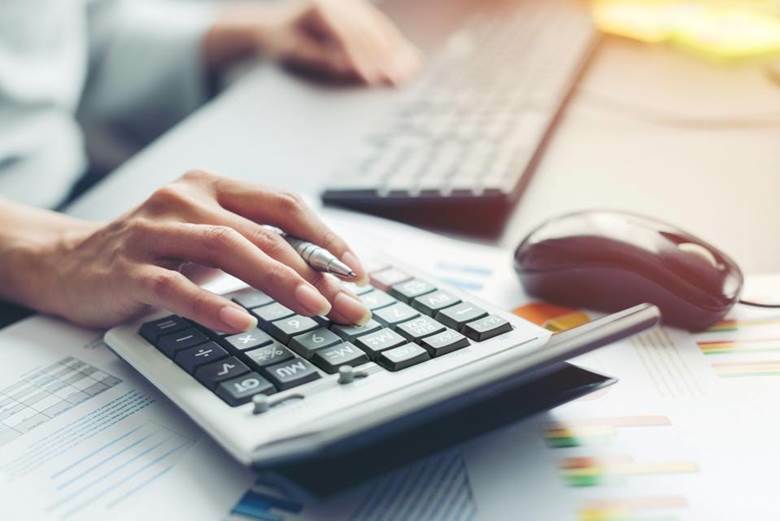 Public corporations are required to employ double-entry bookkeeping. It's the most impactful way to understand their financial operations and the basis for their outgoing financial reports.
Not all small businesses are required to use double-entry bookkeeping, but it's a very good idea to do so. Putting it into practice can help a small business get control over its expenses and revenue, helping it pinpoint issues with everything from cash flow and income to inventory and over-spending.
The concept is simple — although for it to work correctly, double-entry accounting must be followed to the letter.
What is Double-Entry Bookkeeping?
Double-entry bookkeeping is founded on a very simple principle: Every accounting entry incurs a debit and a credit. When you buy a piece of equipment, you earn a piece of inventory, but you lose cash. Conversely, when you sell a piece of equipment, you gain cash and lose inventory.
The point of double-entry bookkeeping is to give you a more complete view of your company's financial activity. Every transaction recorded on your general ledger needs to account for an equal amount of debit and credit.
When double-entry bookkeeping is done successfully, your total debits and total credits are the same number.
Principles of Double-Entry Accounting
The core of double-entry accounting is one simple equation: assets = liability + equity.
Assets are everything in your company's possession. They include physical assets like inventory, buildings, machines, furniture — whatever you have on hand. It also includes cash and intangibles, such as patents.
Your overall liability is comprised of everything your company owes. It includes short-term payment that's still due on a recent equipment purchase or promissory notes for loans to banks.
Equity, in terms of small business, represents the company's profits or losses, combined with the contributions the owners have made to it. It's ownership's total stake in the company.
Double-entry accounting revolves around the notion that all your company's liabilities are offset by what it holds in equity. That's expressed when debits and credits are equal in the final accounting. If the numbers are off, then something's amiss.
How is Double-Entry Bookkeeping Recorded?
Your general ledger has two columns for every transaction you record: debit on the left, credit on the right. For each transaction, you record the exact amount involved twice, once in each column, to indicate what expense accounts were debited and credited in the exchange.
Here are some double-entry bookkeeping examples:
Your cleaning product company purchases three new laptops on credit for a total of €3,500. You've obtained new equipment, but you've added to the amount you owe your creditors. The double entry might look something like this:
| | | | |
| --- | --- | --- | --- |
| Date | Transaction | Debit | Credit |
| 30-09-2021 | Purchase of 3 laptops | | |
| | – Equipment | €3,500 | |
| | – Credit Acct. | | €3,500 |
In another scenario, your company sells €2,000 worth of cleaning products to a wholesale warehouse. You've given up some inventory, but you've earned money. The entry might look like this:
| | | | |
| --- | --- | --- | --- |
| Date | Transaction | Debit | Credit |
| 31-10-2021 | Cleaning products | | |
| | – Inventory | €2,000 | |
| | – Revenue | | €2,000 |
How is Double Entry Bookkeeping Used?

The secret to successful double-entry bookkeeping is distributing individual expense accounts correctly. You can have as many or as few as you like. But the more specific accounts and sub-accounts you have, the better you can evaluate your company's financial status.

You'll also use double-entry accounting for transactions that don't involve the exchange of material goods. For example, if your company takes out a business loan for €25,000, you would debit your "Cash Reserves" (you received money), and credit your "Accounts Payable" (you owe money).

Double-entry accounting really is the heart of your entire operation. It's used for virtually every financial report you issue: cash flow, retained earnings, income, balance sheets, and more.

Monite: Double Entry Accounting Made Simple

The Monite platform takes all the mystery and most of the work out of double-entry accounting. Our software acts as your general ledger, automatically recording and distributing transactions to the right accounts. To learn more about how Monite can make your accounting simpler, contact us today.

September 13, 2021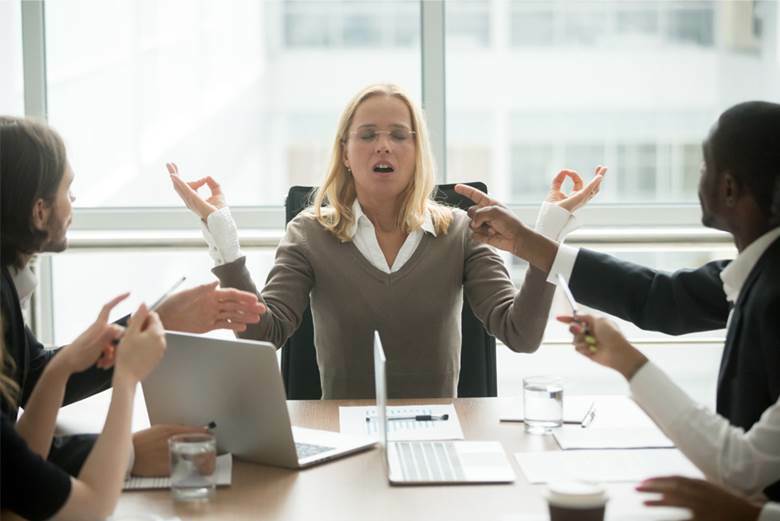 Admittedly, I am attracted to the challenge and fast-paced environment of startup culture, but even I can get overwhelmed. What I learned and what has helped me to not just survive, but thrive in these environments, is how to control the controllable.

What I mean by this is you need to recognize that you can only control the things you can control, like your attitude, how you react to the unexpected, and most of all the knowledge that you can't control everything.

Being part of a startup is like riding a rollercoaster. Once you accept that you have to ride it to the end and that stressing out about every curve or drop is only going to make it a miserable experience, you can enjoy the lows as much as the highs and prepare much better for the unexpected drops. Best of all, when the ride ends, you are excited to do it all again.

September 12, 2021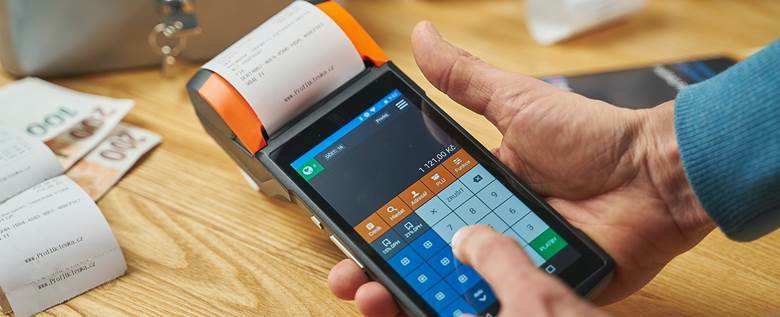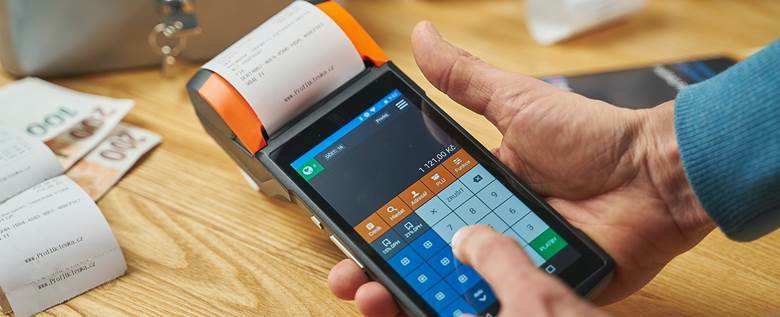 Managing cash flow is critical to small business success. That includes monitoring accounts payable for the products and services your company needs to grow your operations.
Even with electronic accounting and financial software, small businesses spend a lot of time manually managing every invoice one by one. It's a necessary task, but also one that's susceptible to errors, missed details and lost time.
What is accounts payable, and how can your small business make it easier to track?
Accounts payable: What is it?
When a small business purchases equipment, services, or supplies from an outside vendor, they usually do so on credit. The total amount this business owes is called accounts payable. Bookkeeping records show accounts payable under "current liabilities."
The accounts payable process
At most small businesses, the accounts payable process generally consists of three steps:
· The company issues a purchase order
· The vendor provides goods or services, generating a receiving receipt by the company
· The vendor issues an invoice outlining how much is owed and when payment is due
After invoice details have been reviewed and approved by the employee and the financial department, the amount is entered as accounts payable. Usually, the vendor gives the company a window of time — typically 30 or 60 days, or more — to remit payment.
Problems with handling accounts payable manually
The accounts payable process generates a lot of paperwork, whether it's actual paper or digital. Even if purchase orders and invoicing are done electronically, handling them manually can result in a lot of gaps in the process.
Everyone in the business who buys an item or service must send their invoices to the officer in charge of accounts payable, meaning that the officer must sift through piles of emails to collect them all. The CFO then has to download each invoice manually, pay it before the due date, and prepare all the information for accounting.
The chances for error in this process are significant. Invoices can get lost in the email shuffle. Information can be recorded incorrectly or missed entirely. Paying invoices at several different times can make record-keeping hard to manage. The time spent in creating reports can add up to the point where the lengthy process becomes a liability in itself.
That's why accounts payable automation is the 21st-century method of invoice management.
Monite: The Accounts Payable Process Made Simple
Monite is an end-to-end, automated answer for accounts payable processing. As part of its fully automated financial platform, Monite makes it easy to submit, review, approve and pay invoices in half the time.
Submit Invoices
Office team members send their invoices to the Monite platform. No matter what different formats they take — even if they're scans of paper invoices — Monite accepts them all. Users can annotate their invoices with additional information.
Auto-Prep Payments
Monite uses OCR technology to extract all the pertinent information on each invoice. It automatically organises all data and puts it in a clear, easy-to-understand report.
Send Regular Reports to Financial Officer
You or your company's CFO receives a single report covering all the most recent reports, as little as once a week. They can review and approve all invoices in one sitting or return individual invoices for clarification.
Remit Payment
With just one click, you can issue payments on all invoices automatically through your bank. Confirmation of payment is immediately sent to the employee who submitted the invoice.
Benefits of Accounts Payable Bookkeeping with Monite
Centralized Overview of All Activity
Monite gives you a complete look at your small business's accounts payable activity in a clear, organised way.
No Lost Invoices
Monite's automated system ensures that no invoice will slip through the cracks or get buried beneath a mountain of emails.
Verified Payments
Your employees won't have to bother you about payment because they'll get a notification every time their open invoices are paid.
Time Savings
Most importantly, Monite automates all the organisational and clerical tasks that take up time that could be spent growing your business.